Welcome to Baltimore Area Council Venturing!
Join the Baltimore Area Council for the Venture-lympics from October 22-24 2021, at Broad Creek Memorial Scout Reservation! Registration is live now! Leaders Guide will be published shortly. If you have any questions please email venturing@baltimorebsa.org - or zanderj95@gmail.com.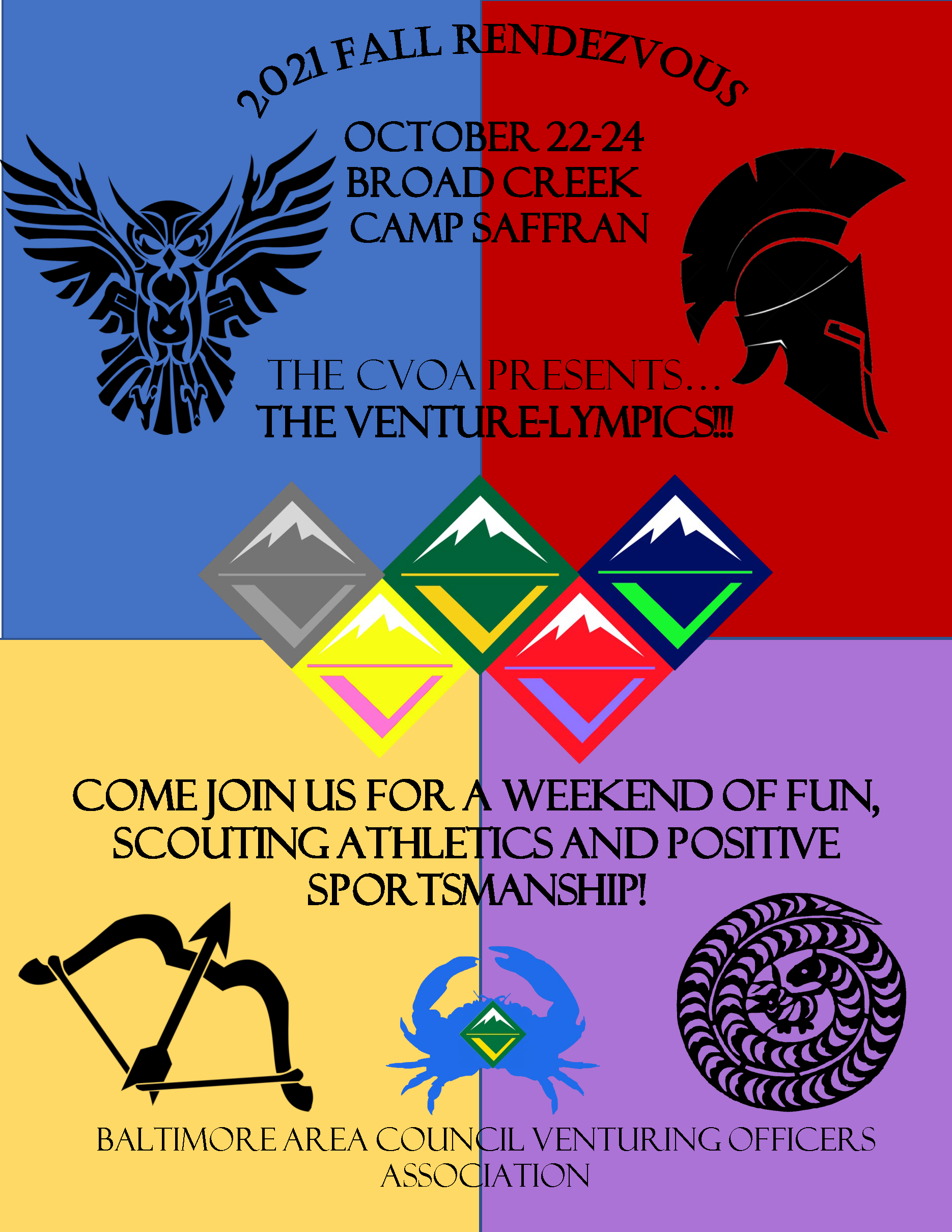 Crews in the News
Crew 3006 was featured in an article in The Capital Gazette. Read more about the crew and its shooting sports program here: https://www.capitalgazette.com/neighborhoods/ac-cn-glen-burnie-0130-story.html
Have an article about a recent Crew or District event?
Have an article about a recent or upcoming Crew or District event? Send the article to the Council Venturing Committee Chair and we will post it here for everyone in the Council to see. What a great way to show pride in both Venturing and Sea Scouting programs! Email articles to Chris Castillo at christopher.w.castillo@gmail.com.