Welcome to Baltimore Area Council Venturing!
Apply Now to be a 2018-2019 VOA Officer
Venturers are invited to apply for a position on the 2018-2019 Council Venturing Officers' Association.
The term of office runs from June 1, 2018 until May 31, 2019. Applicants must be under age 21 for the entire term of office, must be able to attend VOA events and monthly meetings (usually the third Thursday of the month), and must be enthusiastic about the Venturing program.
The application has two parts: an online form and a signature page. The online form must be submitted by April 19, and the signature page should be brought to VOA Interviews at the Council Office on April 26. Applicants will be contacted with an interview time once they have submitted the online portion of the application.
Link to the Online Application
20th Anniversary Buckles are Available!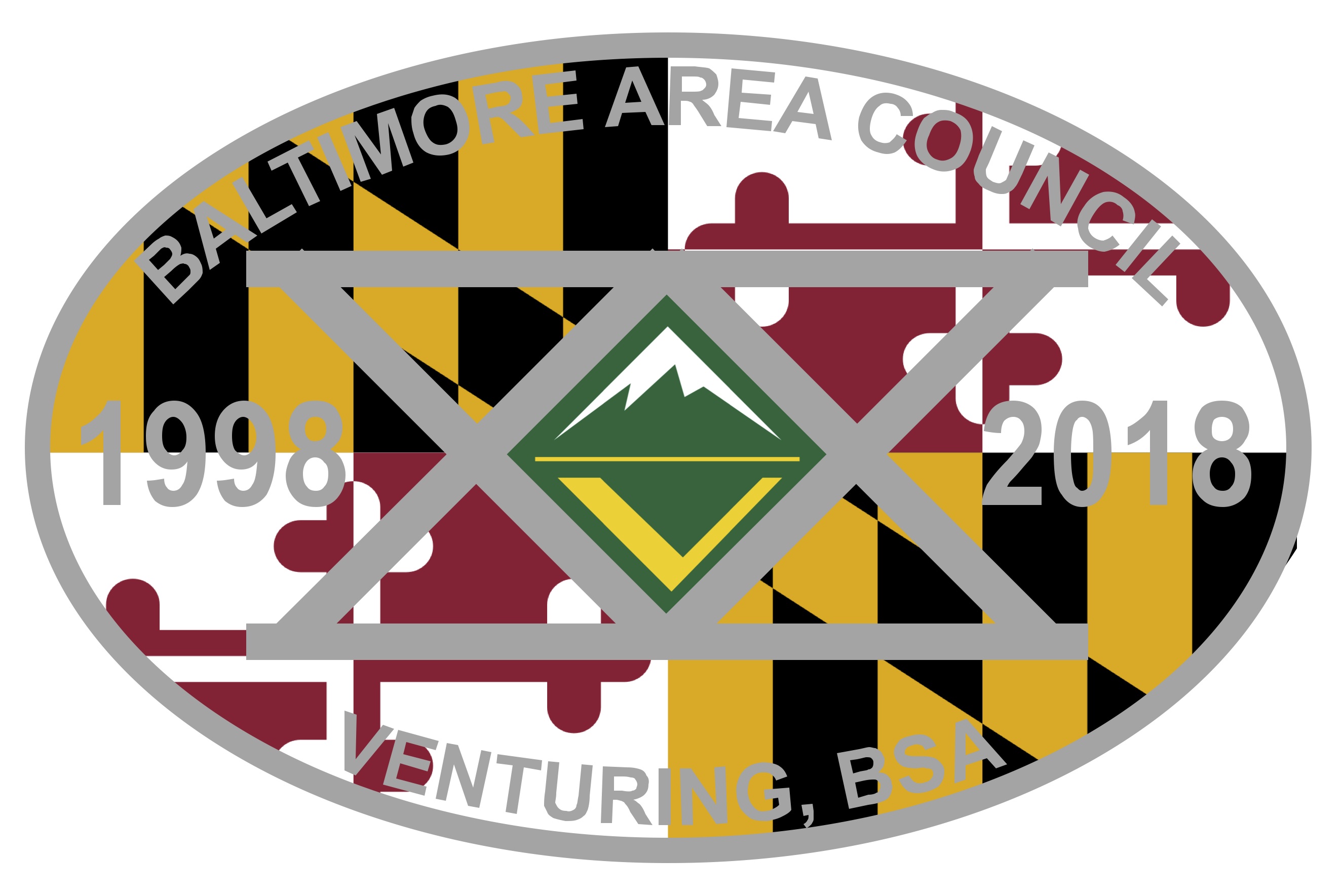 Baltimore Area Council is proud to offer a new belt buckle to celebrate Venturings 20th year! Buy your buckle today before they're all gone.
Have an article about a recent Crew or District event?
Have an article about a recent or upcoming Crew, or district event? Send the article to the Council Venturing Committee Chair and we will have it posted here for everyone in the Council to see. What a great way to show pride in both the Venturing and Sea Scouting programs. Email articles to Chris Castillo at christopher.w.castillo@gmail.com.