Silver Beaver Award
Adult Recognition Chair - Ken Brown k4brown@comcast.net 443-562-2027
The Silver Beaver Award is a national recognition presented upon action of the Baltimore Area Council Executive Board for outstanding service to youth within the Council or for outstanding longtime service to youth by a registered Scouter residing within the Council.
The number of awards that may be presented each year is limited. The selection process is very competitive with many highly-deserving individuals nominated for the limited allocation.
Candidates for this award must be nominated. Self-nomination disqualifies the candidate.
REQUIREMENTS FOR AWARD:
The nominee for the award must be a registered volunteer Scouter within the Baltimore Area Council.
The nominee must be 21 years of age or older.
The nominee must have rendered noteworthy service of exceptional character to youth. It is recognized that the nature and value of noteworthy service to youth might take the form of a single plan of various activities which vitally affected the lives of a large number of youth or that the service might be given to a small group over an extended period of time.
Submit the name of the nominee and a summary of information about the noteworthy service to Carroll District's Adult Recognition Chair, Ken Brown. Additional work will be required after the nomination in the form of gathering information and soliciting support letters. Nominators will be notified for assistance.
Note: District Award of Merit is not a pre-requisite.
2020 Carroll District Silver Beaver Recipients
Anne Reardon
Jack Lusby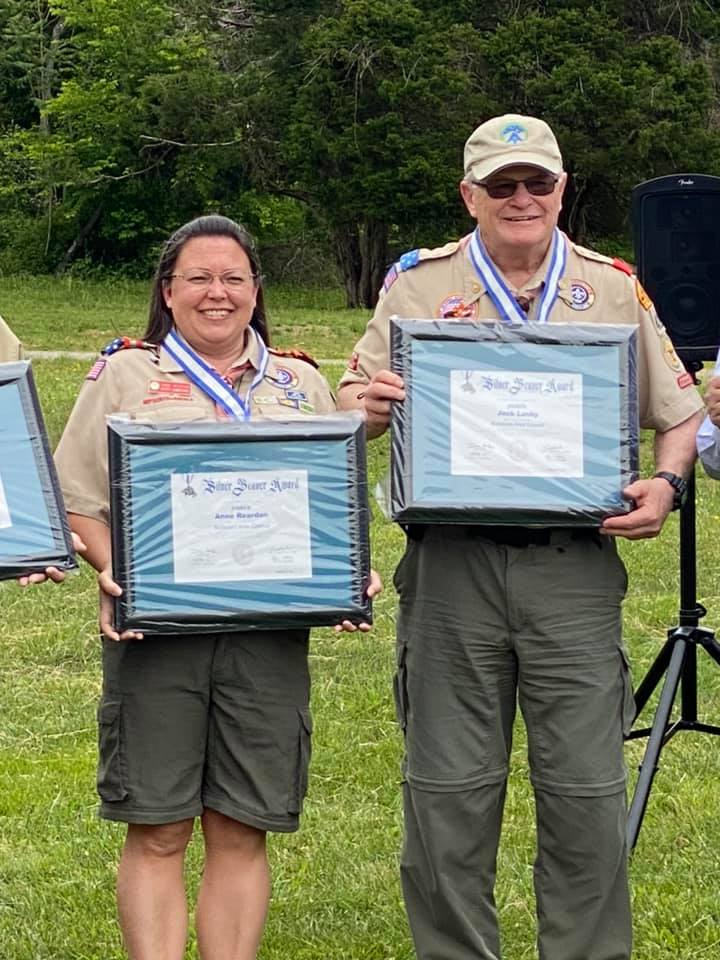 ---
2019 Carroll District Silver Beaver recipients
Steven Zile
Fred Dowell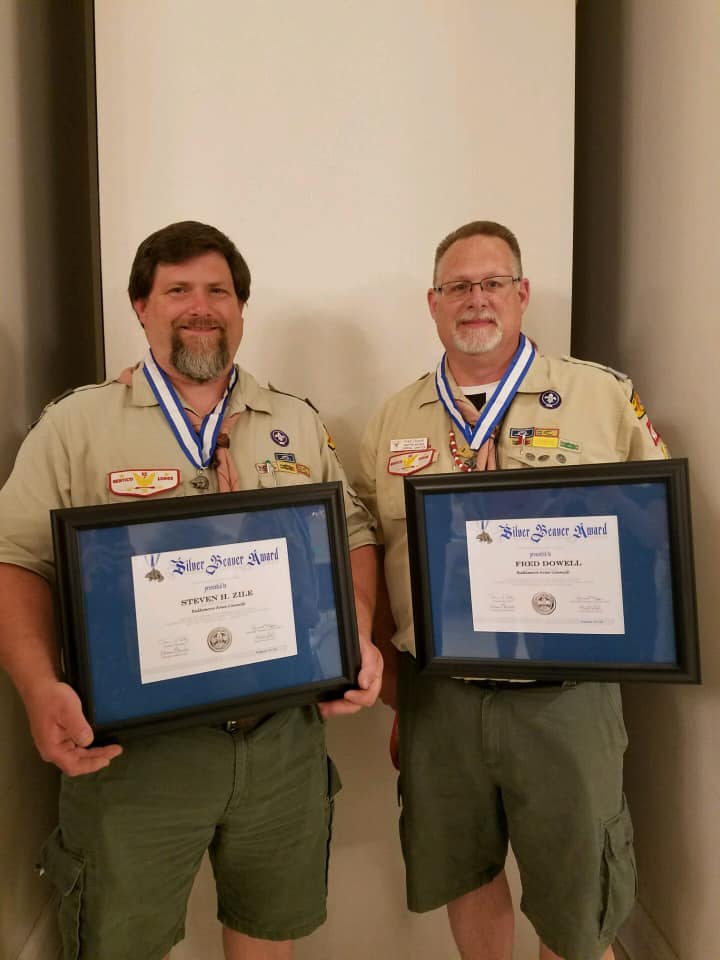 Resources:
BAC Silver Beaver Information Page