Welcome to the Harford District Page! We're so happy you're here, this page is set up to be your one-stop-shop for the latest district info. Right now Covid-19 has challenged us to adapt to current circumstances and relearn and reshape how Scouting traditionally has looked in the past as well as how we think about daily life. While a lot of things have changed, some stay constant; such as the Scout Oath and Law, and the Scout motto to do a good turn daily. The principal mission of the Boy Scouts of America has not changed. While the methods may have changed, the core of what makes us Scouts has not; doing a good turn and being prepared. We hope that this page helps you stay informed and prepared. Stay tuned for more updates!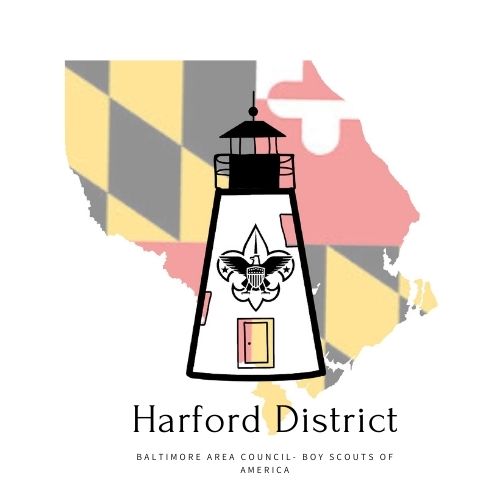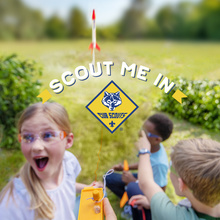 Interested in Joining Scouts? Find a unit near you TODAY!
Sign up for the Harford Signal! Don't miss another update again!
UPCOMING EVENTS
There will be no Roundtable, Commissioners, or Committee Meeting for July!
Membership Kickoff
August 9th at 7 pm
Friends Park!
Come learn recruiting strategies, how to update BeAScout, and get yourself prepared to have a fantastic membership season.
Contact Andy Whaley for more details at atwhaley@gmail.com
Scout Night at the Ironbirds
August 20th
A fun night at the Ballpark, it will be fun for the whole family or for the whole troop! There will be fireworks, an opportunity to camp under the stars, and breakfast will be provided for those who camp overnight the following morning.
Tickets can be purchased by contacting the Aberdeen Ironbirds
Please reach out to Brian O'Shaughnessy at 410.306.7579
25.00 Game + Camping overnight (includes the cost for breakfast the next morning)
15.00 for just the game
MUST ORDER TICKETS BY AUGUST 6TH!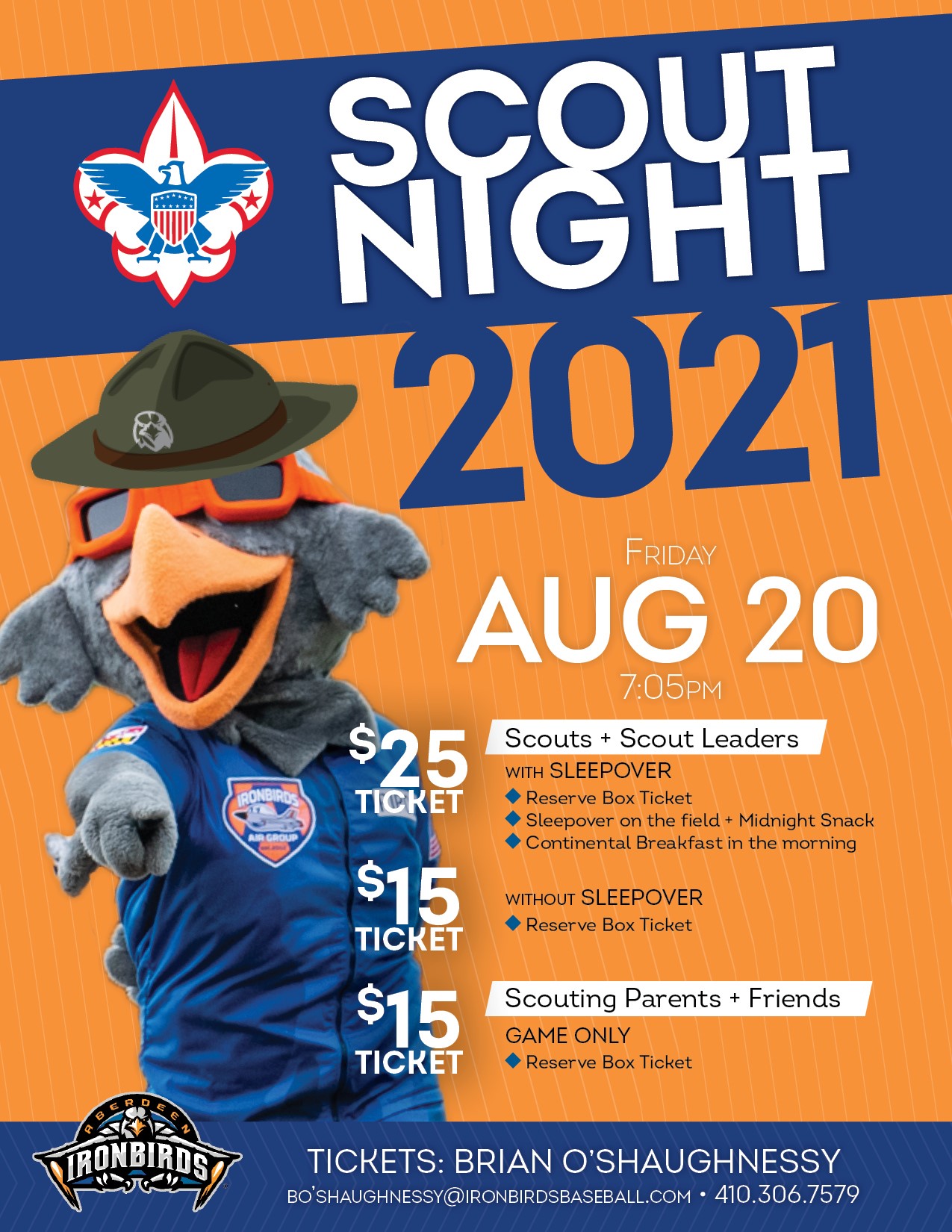 IOLS Training
September 10-12th
Broad Creek Memorial Scout Reservation
Come learn valuable required skills to become a better equipped Scouts BSA troop leader.
Please contact Jason Porrovicchio for more details at
jasonlee2946@gmail.com
The cost is $25.00 a person
STEM at APG Day
September 25th
Come and experience an immersive STEM event at the Aberdeen Proving Ground, work on Cub Scout NOVAs or Merit Badges
Contact Dan Williams at ltdanwilliams@gmail.com for more information
Registration opens August 1st
Early Bird Aug 1 - Sept 1 $20.00 a person
Late Registration Sept 2 - Sept 18th $25.00 a person
Fall Camporee
October 8-10th at Broad Creek Memorial Scout Reservation
Come out and show your scouting prowess through fun games and activities for individuals and groups!
Please reach out to richtroop123@gmail.com to reserve your campsite
Registration is now open and Rich is taking reservations
$10.00 a person, please include your projected attendance from your unit and campsite of choice.
See you there and may the best Scouts win!