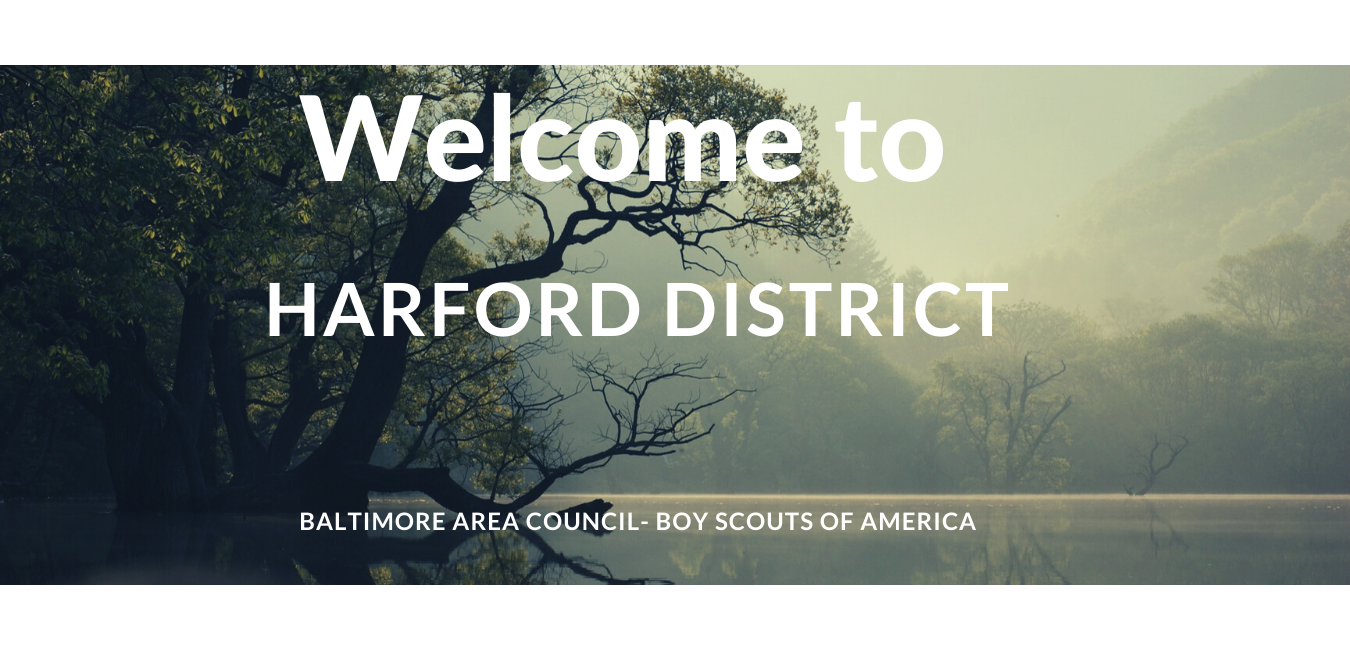 Welcome to the Harford District Page! We're so happy you're here, this page is set up to your one-stop-shop for the latest district info. Right now Covid-19 has challenged us to adapt to current circumstances and relearn and reshape how Scouting traditionally has looked in the past as well as how we think about daily life. While a lot of things have changed, some stay constant; such as the Scout Oath and Law, and the Scout motto to do a good turn daily. The principal mission of the Boy Scouts of America has not changed. While the methods may have changed, the core of what makes us Scouts has not; doing a good turn and being prepared. We hope that this page helps you stay informed and prepared. Stay tuned for more updates!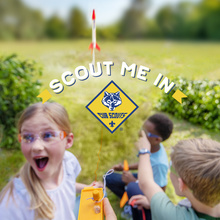 Interested in Joining Scouts? Find a unit near you TODAY!
Sign up for the Harford Signal! Don't miss another update again!
MARCH - APRIL UPCOMING EVENTS
DISTRICT COMMITTEE MEETING
March 1st at 7 pm on Zoom. Need the link? Click HERE
This meeting is open to all Chartered Organization Representatives and District Committee members.
DISTRICT ROUNDTABLE
March 8th at 7 pm on Zoom, this meeting is open to all District Scouters!
Please register in advance HERE
DISTRICT COMMISSIONERS MEETING
March 8th at 6:15 pm on Zoom before Roundtable
Need the link? Click HERE
VIRTUAL STEM MERIT BADGE DAY

You are invited! Harford is hosting its first virtual Stem Day. Scouts have the opportunity to earn up to 2 merit badges.
This is a two-part event, the first day is February 20th and the session picks up again on March 27th. It is being held in collaboration with the Army Research Lab. Badges being offered are: Signs, Signals and Codes, Programming, Engineering and Engineering
To find more info please contact virginato@mac.com
The cost to attend is $5.00
VIRTUAL CUB STEM DAY


April 10 and May 15th starting at 10 am each session
This is a two-part Stem Day put on by the brand new NOVA committee. Youth who are Bears, Wolves, Webelos, and AOL are encouraged to attend. The cost for attendance is 5.00
Registration opens March 1st and closes April 1st
Contact Hope Yamagata at hopeyama@verizon.net
LIFE TO EAGLE SEMINAR
April 14th at 6:30 pm on Zoom
The seminar is for scouts who are going to be working toward Eagle from Life Rank. Here you'll learn what you need to know to get this rank and get your questions answered. If you have specific questions, please reach out to Dave Bilger at harfordeagle@aol.com our Advancement chair. Documents needed for this are below. Register HERE
Harford District 2019 Life to Eagle Process Check List 08-12-2019