Welcome to Baltimore Area Council Venturing!
Register for Winter Rendezvous: Glow!
The Baltimore Area Council VOA's annual Winter Rendezvous event is just around the corner! As you may already know, it will be held overnight from February 16-17 at the Sky Zone in Timonium. Attached you will find the LEADERS' GUIDE, where you can find more information about what activities will be going on, the theme, and what you should bring.
Please make sure your crews are registered by next Saturday, February 2 so that their shirt orders can be secured!
Date: Saturday, February 16 at 10:00 pm to Sunday, February 17 at 7:30 am
Location: Sky Zone in Timonium

Registration link: www.baltimorebsa.org/glow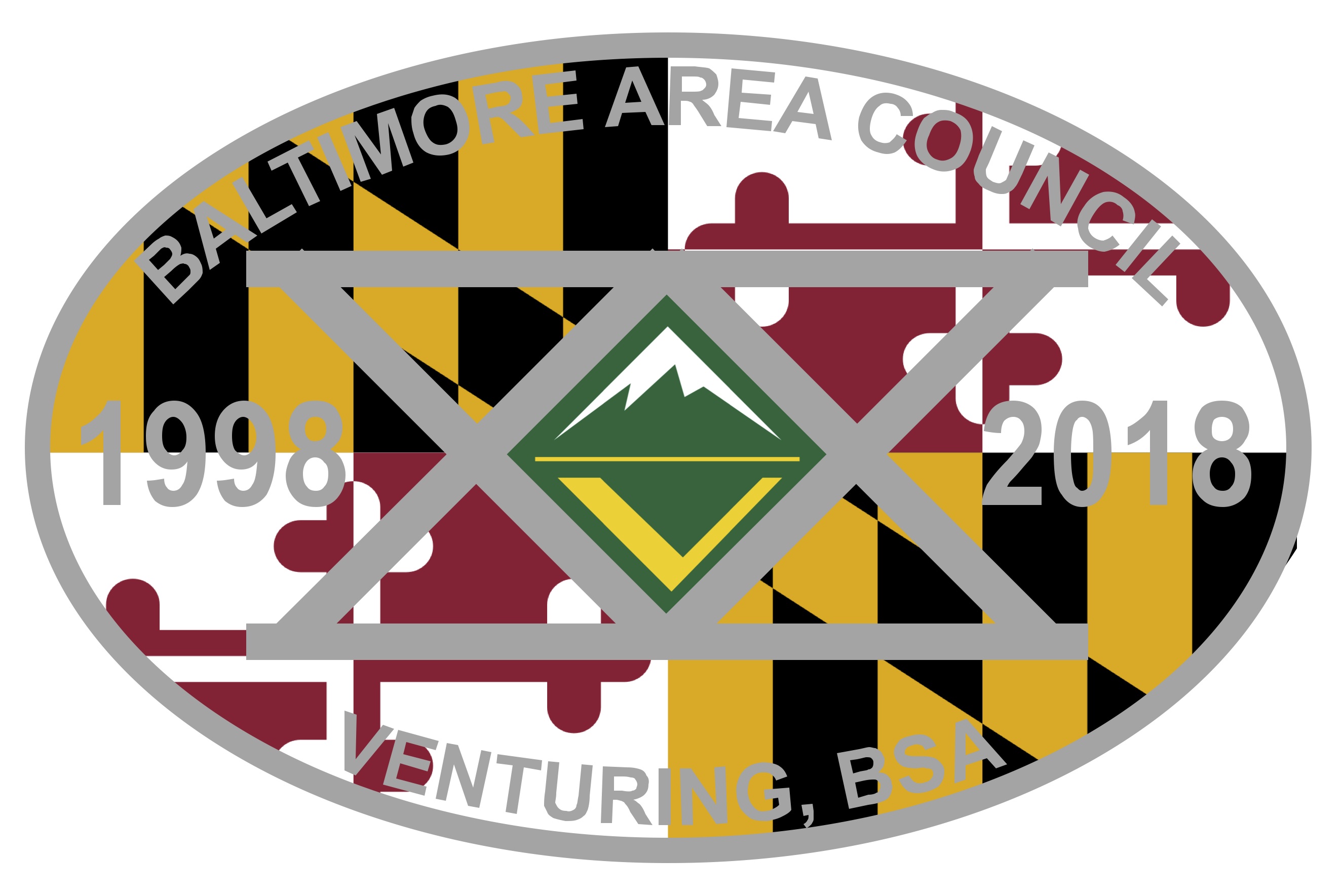 Next CVC/VOA Meeting: Thursday, February 21
All Venturers and Venturing leaders are invited to attend the monthly meeting of the Council Venturing Committee (CVC) and Venturing Officers' Association (VOA).
Youth are invited to arrive at 7:00 pm to join the VOA and help plan upcoming events.
Everyone is invited to a joint session at 8:00 pm where members of the CVC, VOA, and Sea Scouting Committee report about activities and discuss how to strengthen Venturing and Sea Scouting in the Baltimore Area Council.
Date: Thursday, February 21
Location: Shapiro Scout Service Center in Baltimore
Crews in the News
Crew 3006 was featured in an article in The Capital Gazette. Read more about the crew and its shooting sports program here: https://www.capitalgazette.com/neighborhoods/ac-cn-glen-burnie-0130-story.html
Have an article about a recent Crew or District event?
Have an article about a recent or upcoming Crew, or district event? Send the article to the Council Venturing Committee Chair and we will have it posted here for everyone in the Council to see. What a great way to show pride in both the Venturing and Sea Scouting programs. Email articles to Chris Castillo at christopher.w.castillo@gmail.com.