Welcome to Baltimore Area Council Venturing!
VOA Nomination Form is now LIVE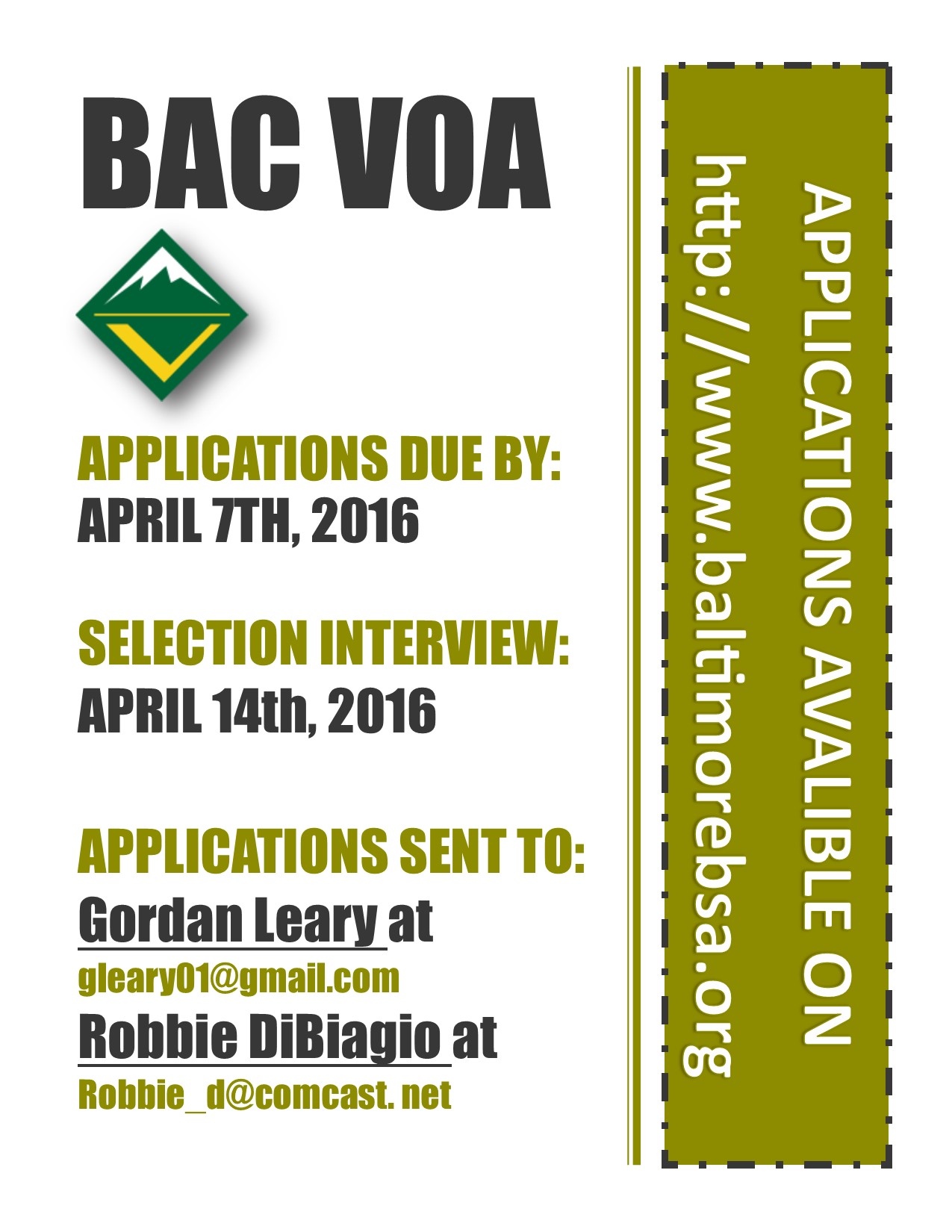 Attention Baltimore Area Council Venturing Youth Leaders, do you have a interest in guiding the Council Venturing program in the next year? I you are interested submit a nomination form for a position on the Councils Venturing Officers Association Board.
Nominations are due by April 14th. Click on the link below to download the form
Venturing Awards Dinner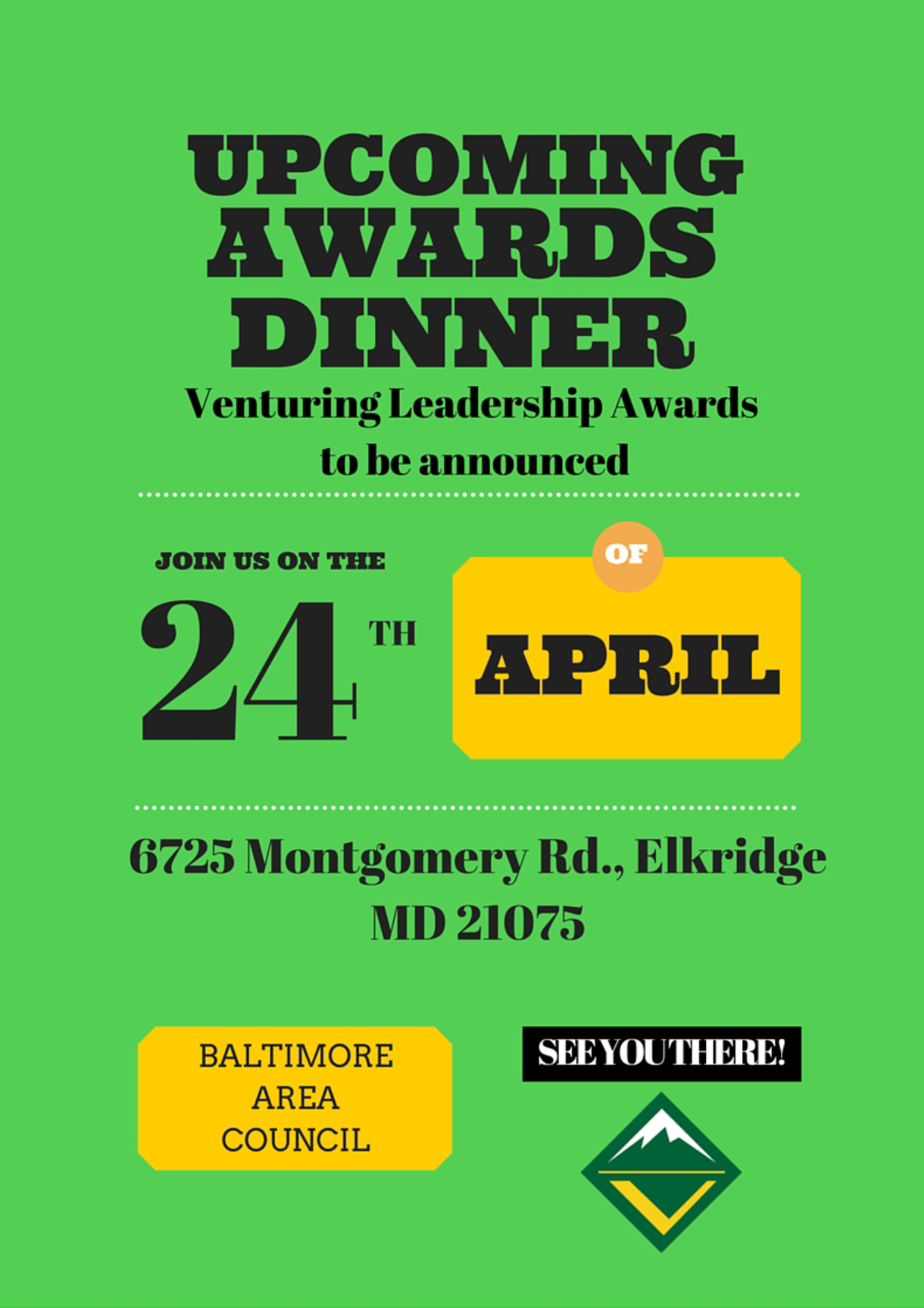 The Baltimore Area Council VOA and Venturing Committee are holding the annual Venturing Awards Dinner on Sunday, April 24, 2016. During this event, the Venturing Leadership Awards will be presented. A link and further information will be forthcoming. Stay tuned for details.
Phenom 2K16
Come out to the Northeast Region, Area 6 Venturing Phenomenon 2K16. It will be held from April 29 - May 1, 2016 at Broad Creek Memorial Scout Reservation's Camp Saffran. The theme is "Venturing Cruise to Paradise". There will be Shooting Sports events, Rock Climbing, The Phenomenal Race, training, a Luau and much more. Prices are $55.00 per person for cabin sleeping and $45.00 per person for tent sleeping. The cost includes food. For additional information, and to register, click Here.

Program Update- ILSC Update is out
The updated syllabus for ILSC Introduction to Leadership Skills for Crews is out and has been made avaiable for to all Crew Advisors. If you have not received the update, contact your Assistant Disctrict Commissioner for Venturing, or you can contact the CVC.