Welcome to Baltimore Area Council Venturing!
The 2017/2018 Council VOA Nomination form is now LIVE.
Please Click HERE to access it.
Crews 3141 and 851 Visit Gettysburg National Battifield Park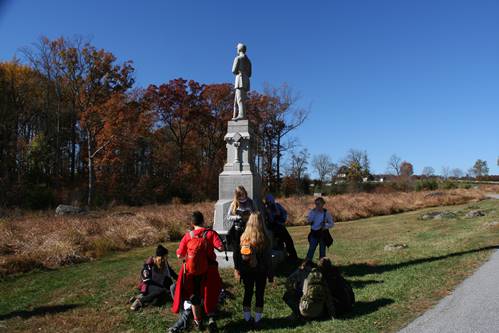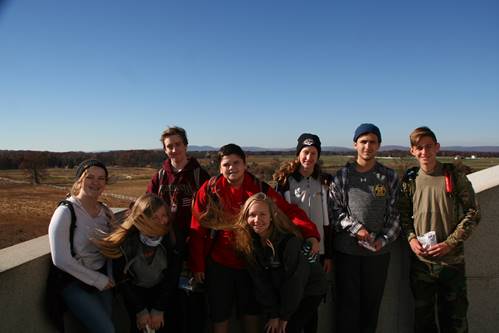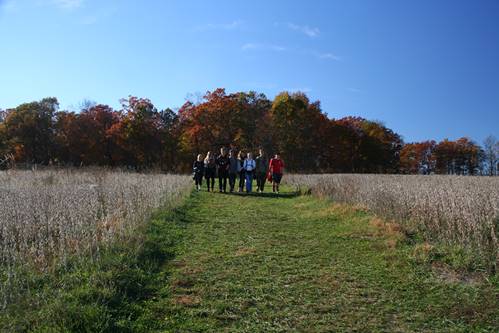 Crews from Four Rivers and National Pike Tour Gettysburg

November 4-6 found 10 Venturers from C3141, Four Rivers, joined by 4 from C851, National Pike, on a weekend trip to Gettysburg (oh, there were a few adults along too). The crews drove to Camp Conewago in the New Birth of Freedom Council Friday night and got an early start on Saturday. After breakfast, we drove to Gettysburg National Military Park and hit the trail. We hiked the 10 mile Billy Yank trail that saw us cover the battlefield from the famous copse of trees, south along Cemetery Ridge, through the Peach Orchard and Wheatfield to Devils Den, up Little Round Top, the 20th Maine Monument and past the southern cavalry battle site, and along the Confederate lines to the stepping off point for Pickett's famous charge. We hike the mile long path that his soldiers took back to our starting point at the copse of trees.

That afternoon the group toured the Eisenhower National Historic Site, home of our 34th President after he left office. After the obligatory Venturing dinner of pizza at Tommy's Pizza (highly recommended), we took a ghost tour of the Jenny Wade house (site of the death of the only civilian killed during the battle). Then a late night trip back to our campsite. After breaking camp on Sunday, the crews headed back to Gettysburg, this time to tour the museum and visit the Cyclorama. We then hit the Johnny Reb trail that took us from the visitor center, through the National Cemetery, to Culp's Hill and the far right of the Union line.

After lunch and a Scout's Own Service, we headed back home. A great trip with great food, excellent weather, and new friendships. The crews highly recommend Camp Conewago and the historic trails that we hiked.
Four Rivers VOA Bowling Monthly Form at Greenway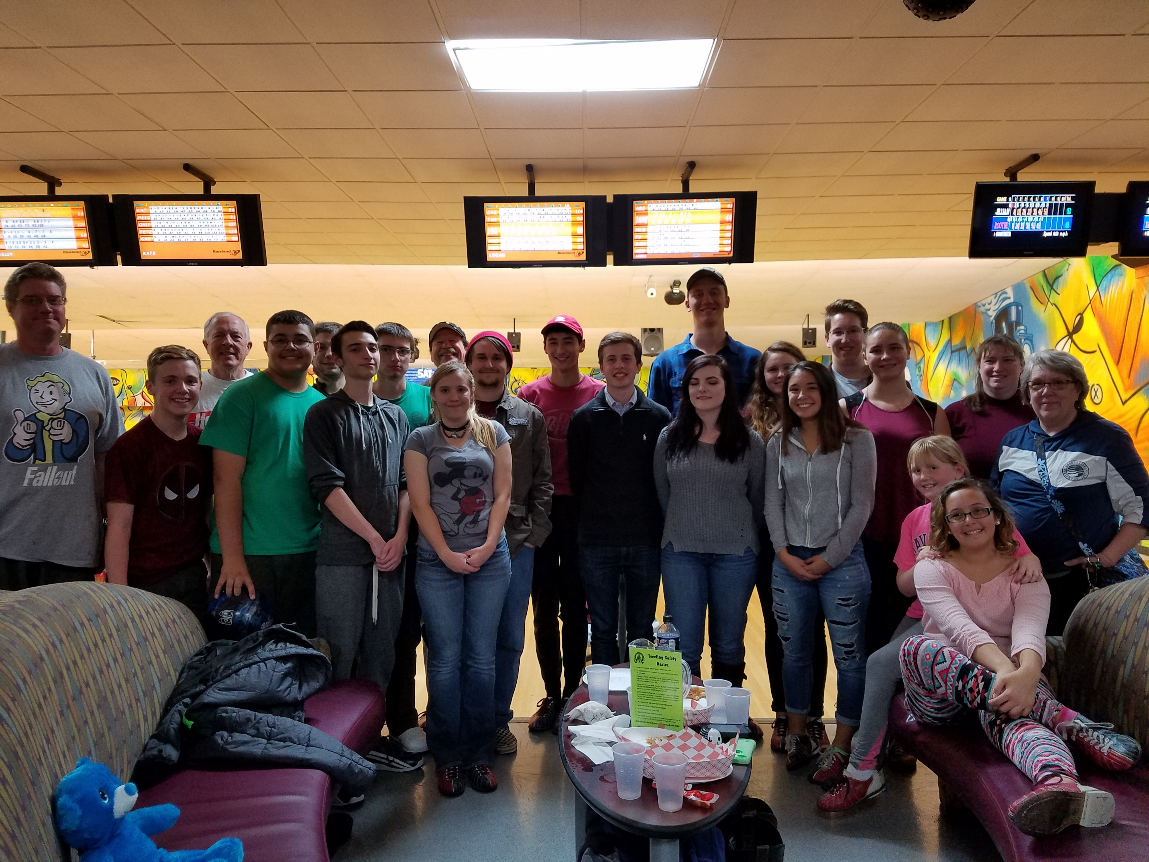 The Four River District Venturing Officers Association (VOA) held its monthly Forum at Greenway Bowling. The meeting served to update attendees on District activities and to allow Crew members to meet and greet each other. Canned food donations were accepted to benefit Sarah's House. Of note, Council VOA officers joined us in knocking down some pins! Our next District meeting will occurring during our District Round Table at Old Mill from 7:00PM to 8:30PM on 12 December.

Have an article about a recent Crew or District event?
Have an article about a recent or upcoming Crew, or district event? Send the article to the Council Venturing Committee Chair and we will have it posted here for everyone in the Council to see. What a great way to show pride in both the Venturing and Sea Scouting programs.

Program Update- ILSC Update is out
The updated syllabus for ILSC Introduction to Leadership Skills for Crews is out and has been made avaiable for to all Crew Advisors.? If you have not received the update, contact your Assistant Disctrict Commissioner for Venturing, or you can contact the CVC.