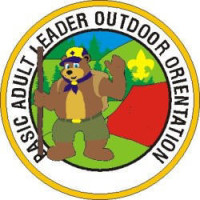 BALOO - Basic Adult Leader Outdoor Orientation
This course, for Cub Scout leaders, introduces participants to the skills needed to plan and conduct Pack outdoor activities, particularly pack camping. This training is required for any adult who is in charge of planning a pack campout and it is required that at least one adult per pack complete BALOO training in order to apply for a tour plan.
OWL - Outdoor Leader Skills for Webelos Leaders:
This course is designed to help Webelos leaders enhance the outdoor program for the Webelos Scouts in their den by teaching some basic outdoor skills as well as skills needed to complete several of the Webelos activity badges. Completion of this training is required before a Webelos den can go on a campout.
Click Here for Information regarding BALOO 2017!