Training for 2016 - 2017
Trainers EDGE 2017
Trainer's EDGE replaces the Trainer Development Conference (BSA 500) as the required train-the-trainer course for Wood Badge and NYLT staffs. Only practice can polish skills, and this course is intended to "train the trainer" on behaviors and resources while offering hands-on experience in methods and media.
Pre Course Preparation: You must prepare a 10-12 minute presentation on a topic from any BSA material. Your presentation should allow you to demonstrate the skills of a trainer. You will receive constructive feedback on your presentation from the other participants.
Trainers EDGE is a one day conference, Date and location TBD
For More information and how to register, click HERE
University of Scouting 2017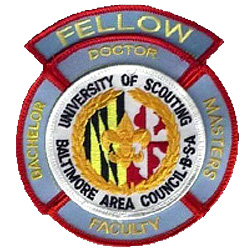 Come on out to Carrol Community College on Mach 11, 2017 for the University Of Scouting. This is one of the best learning opportunities the Council has to offer. There are Bachelors, Masters, nad Doctoral Tracks for Cub Scout, Boy Scout, Venturing, District and Council leaders. There are also opportunities to leader other Scouting Skills to to include Leave No Trace, back country cooking, and Dutch Oven cooking just to name a few.
There is definitely something for everyone, from a beginner to advanced.
For More information and how to register, click HERE
National Youth Leadership Training 2016-2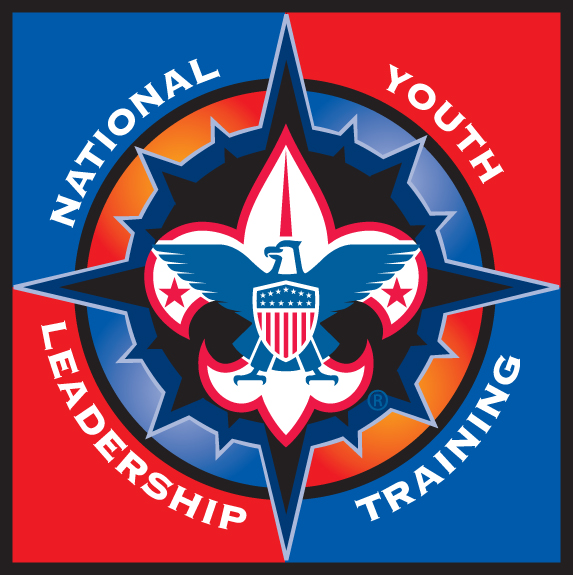 National Youth Leadership Training (NYLT) is an intense, but fun, 6-day outdoor learning experience conducted over two weekends. It is designed to provide all youth members of the Boy Scouts of America with leadership skills, confidence and experience that they can use in their home troops and crews. NYLT will support the Scoutmaster, Coach or Crew Advisor's role in training youth leaders and will enhance leadership skills in a Scout or Venturer who already possesses the foundation through attendance at a troop, district, or crew-led leadership training course.
This NYLT course is taught over 2 weekends. The Orientation will be held on September 7th, The weekends for this section are September 16-18 and September 30 - October 2, 2016.
For more information please click this link. Through this link you can also sign up for the course.
Woodbadge N6-220-16-2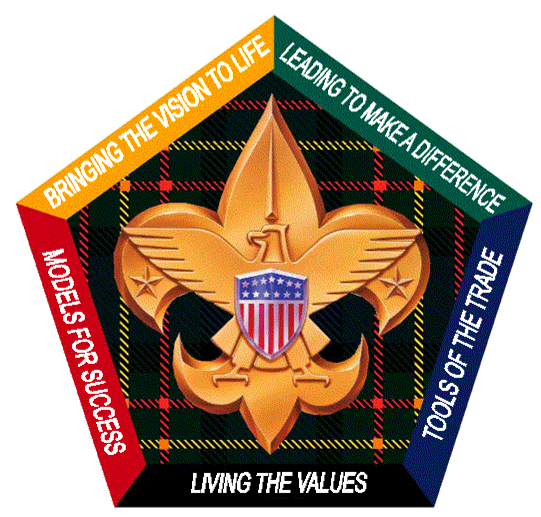 Wood Badge is for Scouters from Cub Scouts, Boy Scouts, Venturing, District & Council leaders. You will learn contemporary leadership skills that will change your scout units, your workplaces, and your families. This is a FUN course that is a mix of classroom learning with games and activities that reinforce the teaching sessions.
This course is taught over 2 weekends with an orientation prior to the first weekend and 2 patrol meetings prior to the second weekend. The orientation is August 25, 2016 and the two weekends are September 16-19, 2016 and October 22-24, 2016.
To sign up and get more information please follow this link.