It's the 2021 Camp Card Sale - Now Called the Scout Savers Coupon Card!
The BEST Camp Card Ever!
The Scout Savers Coupon Card offers thousands of discounts to Local and National Merchants all over the USA!
Including Restaurants, Retailers, Travel Discounts, Family Fun Discounts, and More!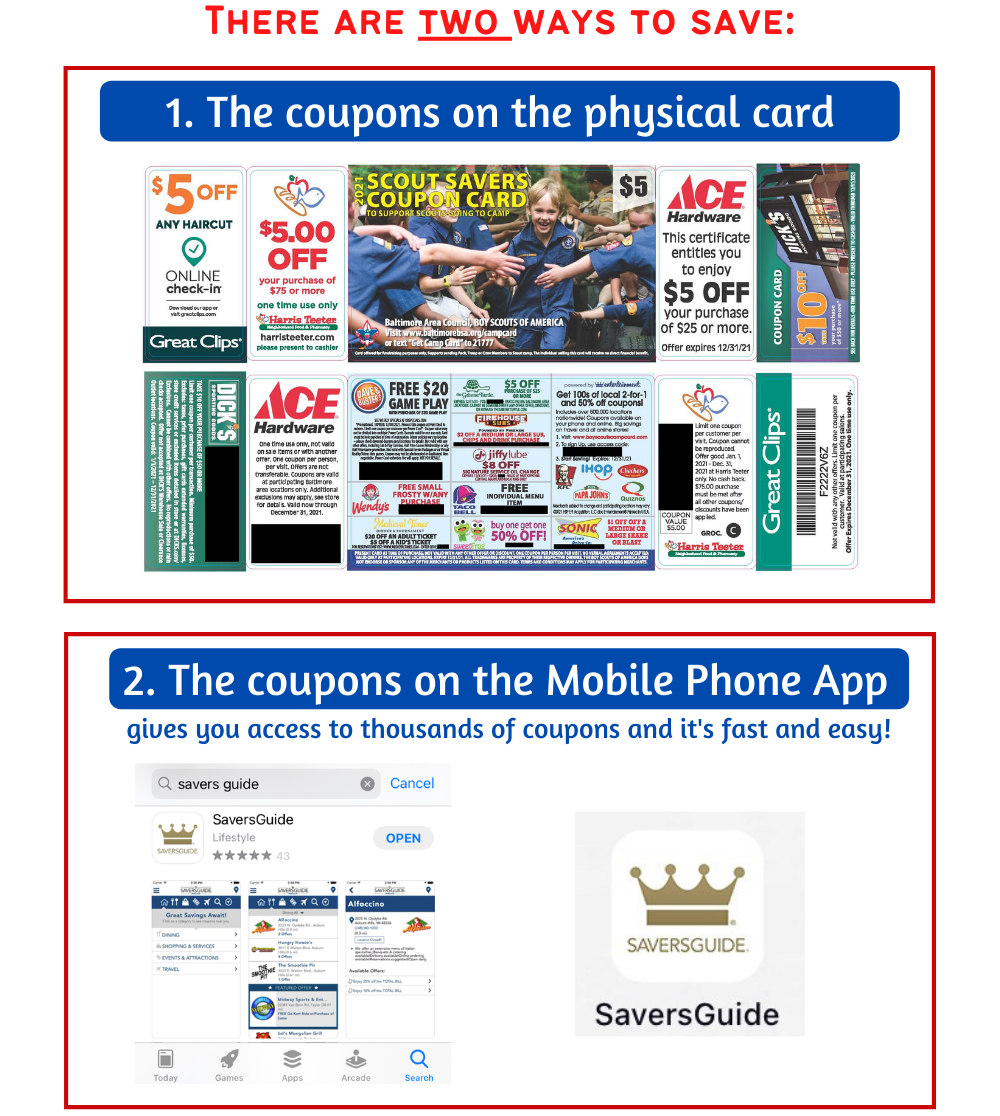 Use the Scout Saver's Coupon Card in all 50 States!
Great for College Students, Mom and Dad, Everyone
Registration now open for Unit Leaders
Unit Leader Training is Friday, January 29th at 6:30 pm.
Please mark your calendars – Invite to Follow.