April 27 ⇒ Online Sales Begins *An individual scout is able to login and create a profile to begin selling select online products NOW*
June 27 ⇒ How To: Online Sales Webinar 7:30pm
Join the meeting: join.me/950-134-700
Conference ID: 950-134-700 #
July 2 ⇒ How To: Online Sales Webinar 7:30pm
Join the meeting: join.me/950-134-700
Conference ID: 950-134-700 #
August 4 ⇒ Popcorn Tradeshow/Training # 1 - Timonium United Methodist Church - 2300 Pots Spring Road, Timonium, MD, 9:00 AM
August 14 ⇒ Popcorn Tradeshow/Training # 2 - Severna Park United Methodist Church - 731 Benfield Road, Severna Park, MD, 6:30 PM
August 24 ⇒ Show N Sell Order Due
September 12 ⇒ Product Delivery
September 13-14 ⇒ Product Distribution/Prize Order Declaration to BAC
October 26-27 ⇒ Product Returns
October 31 ⇒
- Unit Take Order Due
- Final Deadline for Unit to Unit Transfers Forms
- 2018 Online Sale Ends
November 12-13 ⇒ Unit Invoices Generated
November 14 ⇒ Product Delivery
November 15-16 ⇒ Product Distribution/Payment Due
November 23 ⇒ Final Prize Order Due
December 1 ⇒ Dave and Busters Experience at Arundel Mills
December 16 ⇒ Dave and Busters Experience at White Marsh

Popcorn Warehouse Locations:
COMING SOON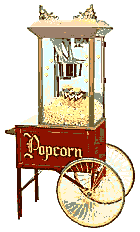 Welcome to Prize Mania 2018!
We are happy to announce that the Baltimore Area Council micro-site is now live and ready for unit Kernels to place prize orders.



BRAND NEW this year is the popcorn user single sign on! You can now access the BSA Prize Mania site from your Trails End popcorn account using your Trails End username and password! That's right! You only need to remember one username and password!

1. Go to www.trails-end.com

2. Click on the "Popcorn System" link in the upper right corner

3. Enter your Username and Password

4. Then click on the "Sign-In" button
5. Click the Prize icon

We've provided a PowerPoint Online link (Click Here) with detailed instructions on accessing Prize Mania from the Trails End site (see page 6 for detailed instructions). rev 8.23.17


A YouTube® tutorial video detailing the ordering process for unit Kernels is available online by clicking on this link: Prize Mania 2017 Tutorial Video (new video 8.23.17)


If you should have program questions or concerns, please contact your Territory Sales Manager, Lisa Merlotti at Lisa.Merlotti@scouting.org.


In order to stay informed on the latest Prize Mania happenings, please add NDC.PrizeIncentiveProgram@scouting.org to your email contacts list.

Be a SCOUT CHAMPION




Receive bonus Amazon.com gift cards for going above and beyond!



Units can earn up to 39% of their total sales
Base Commission = 25%
+5% BONUS Commission for Attending a Popcorn Tradeshow/Training
+5% BONUS Commission for submitting your final payment on time
+4% BONUS Commission for declining use of Prize Incentive Program


Set a sales goal for your unit and for each den or patrol. Most important step a unit can do. Base the goal on your actual budget needs.

Communicate the units plan to assist leaders and committee members and together, determine a sales goal or each Scout, based on the unit's goal.

Conduct a "fun-filled' kick-off event for Scouts and their parents.

Emphasize what the Scouts will receive for hitting their goal.

Provide a letter to the parents that clearly spells out:

the purpose of the sale.

How the money raised will be used.

And what the "per-Scout goal" is

Consider using some of the unit's commission to offer additional incentives that your Scouts really want.

Encourage ALL your Scouts to go out and sell! 67% of people will buy when asked and less than 30% of the public is asked.

Sell to friends, family members, neighbors, etc.

Take the "Take order form" to work.

Have a victory celebration!