How Scouting Helped Shape Baltimore's Leading Executives
Jonathan Thayer, Senior EVP/CFO of Exelon
By Gregory J. Alexander
April 2017
Article from the April Issue of I95 BUSINESS | View as webpage click here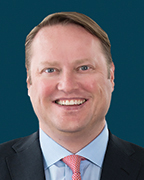 "I attribute so many of the life-defining events in my life to Scouting. It taught me how to lead, and how to deal with and thrive during moments of uncertainty. It provided a model for what it means to be a gentleman and an upstanding member of society," says Jonathan (Jack) W. Thayer, Senior EVP and CFO of Exelon. Thayer's lifelong dedication to the Scouts is just one of the many reasons why he will be the recipient this year of the Henry A. Rosenberg, Sr. Distinguished Citizen Award, given annually to an extraordinary community leader for his contributions not only in business but also in the community."
Jack, a leader in the business community as Senior EVP & CFO of Exelon, one of the largest utility companies in North America, manages his time to be involved with the Boy Scouts and other community organizations such as United Way, Gilman School, The Posse Foundation (a youth development program in Chicago) and others, which is truly commendable," says John Cary, Assistant Scout Executive, Boy Scouts of America, Baltimore Area Council.
Scout for Life
Thayer's involvement in the Boy Scouts started at an early age. He joined the Cub Scouts in elementary school and graduated to Boy Scouts after Webelos. "Initially my motivation to join was a love for camping and the outdoors as well as the opportunity to spend time with friends. Over time it morphed into a terrific learning opportunity. Interestingly, one of my merit badges was in nuclear energy. Little did I know that that would lead to study at MIT and later being CFO of the largest nuclear operator in North America," Thayer recalls.
He says that attaining Eagle Scout status was not an immediate goal – "I just liked getting merit badges," he says – but as he started working on other friends' Eagle Scout projects, he says becoming an Eagle Scout took on more significance. "I wanted to emulate those I respected who had earned their Eagle. Finally, I wanted to earn it for myself as the culmination of a wonderful life experience," Thayer says.
Lessons Learned
According to the Boy Scouts of America's Mission Statement, "The mission of the Boy Scouts of America is to prepare young people to make ethical and moral choices over their lifetimes by instilling in them the values of the Scout Oath and Law. Thayer says that the lessons he learned through the Boy Scouts he is able to use in his daily personal and professional life.
"There are so many lessons I learned – the importance of community and caring for others; the role tenacity and perseverance can play in helping achieve one's dreams; a spirit of continuous learning and inquiry and the unexpected paths and opportunities that can unlock; and the support required from family to meet personal objectives. Finally, the role of friendship and teamwork and what a group of individuals united around a common goal can achieve." Obviously as one of the top business leaders in not only Baltimore but also the country and someone who gives back through countless organizations, Thayer is testament to the positive role Scouting can have.
Besides the Boy Scouts, Thayer's impact on the local, national and even international community can be seen. When asked what are some of the causes near and dear to his heart, he lists access to health care, education, and supporting diversity and inclusion as important areas for him.
"In the mid 1990s, I served as a project officer in Mukono, Uganda where I managed the Ugandan AIDS Project operations, including development and implementation of palliative AIDS care programs. I also helped implement administrative, training and supply networks for the Church of Uganda's rural health care initiative. I also serve on the Rush University Medical Center board in Chicago.
"I've been very involved in the United Way, serving as the past chairman of Constellation Energy's campaign and also served as a board member of Family and Children's Services of Central Maryland. Today, I'm a trustee of the Gilman School and serve on the board of the Robert Toigo Foundation, whose mission is to foster the career advancement and increased leadership of underrepresented talent by creating opportunities for greater inclusion from the classroom to the boardroom. I also serve on the Chicago Advisory Board of the Posse Foundation, which identifies public high school students with extraordinary academic and leadership potential who may be overlooked by traditional college selection processes."
The Importance of Giving Back
Many businesses talk of the importance of giving back, but Exelon gives added emphasis to community involvement, urging everyone from C-Level employees to entry-level employees to get involved.
"Business leaders have a unique opportunity and indeed responsibility to give back to the communities where we work and live, and to model that behavior for their teams. If we want to create an environment and a spirit of giving back that must occur at all levels in an organization, it's important that leaders embody that spirit," Thayer says. "I consider myself fortunate to work for a company that is committed to doing what's right. Exelon has a deep connection to the communities we serve, which compels us to take responsibility for our work, and we actively look for ways to engage and give back. Last year was our most successful year of giving back, with employees logging more than 171,000 volunteer hours, a 33 percent increase from the previous year, and Exelon's companies and the Exelon Foundation donated more than $46 million to nonprofits."
Cary of the Boy Scouts says that the Henry A. Rosenberg, Sr. Senior Distinguished Award has been bestowed for 38 years and represents a "who's who" of Baltimore. In addition to honoring this year's recipient, the event also raises funds for inner city Scouting programs. Last year's event raised more than $200,000 and was attended by more than 300 individiuals. Previous recipients include Tom Bozzuto, Chairman of the Bozzuto Group; Brian Gibbons, Chairman of the Board and CEO, Greenberg Gibbons; John Paterakis and the Paterakis Family; Edward St. John, Chairman, St. John Properties; and former Maryland Governor Martin O'Malley.
"I've worked in other Boy Scout Councils, and I've never seen an event like this in terms of longevity and magnitude," says Cary.
When asked what receiving the Henry A. Rosenberg, Sr. Distinguished Citizen Award means to him, Thayer says he is humbled by the recognition. "I've known and worked for or with many of the previous honorees. To be considered a part of that august group of business and community leaders is humbling and truly an honor. It also sets a high bar for the future in terms of my ongoing commitment to the Baltimore community," Thayer says.
I95 Content Marketing