For the safety of our Scouts, their Families, and the community, Show and Sells (Booth Sales) are postponed until further notice. The Camp Card Sale will be extended to ensure that every Scout and Unit can earn the funds needed for a successful Scouting year. Please Stay Tuned for more updates.

Members of the Council Marketing Committee developed a video to help promote Camp Card sales! The message in the video has a broad reach and can be used by all Units, Scouts, and District Leaders to promote and sell our Camp Cards during this period of quarantine. All registered Units, Scouts, Camp Card Chairs, District Key 3, and other volunteers, are encouraged to promote the 2020 Camp Card Video to their network of family, friends, and businesses, to sell the 2020 Camp Card.
Watch the At Home Campaign Video HERE
Download the Campaign Overview HERE
Download the At Home Sale Graphic HERE


Find out how in the Sales Leader Guide, here!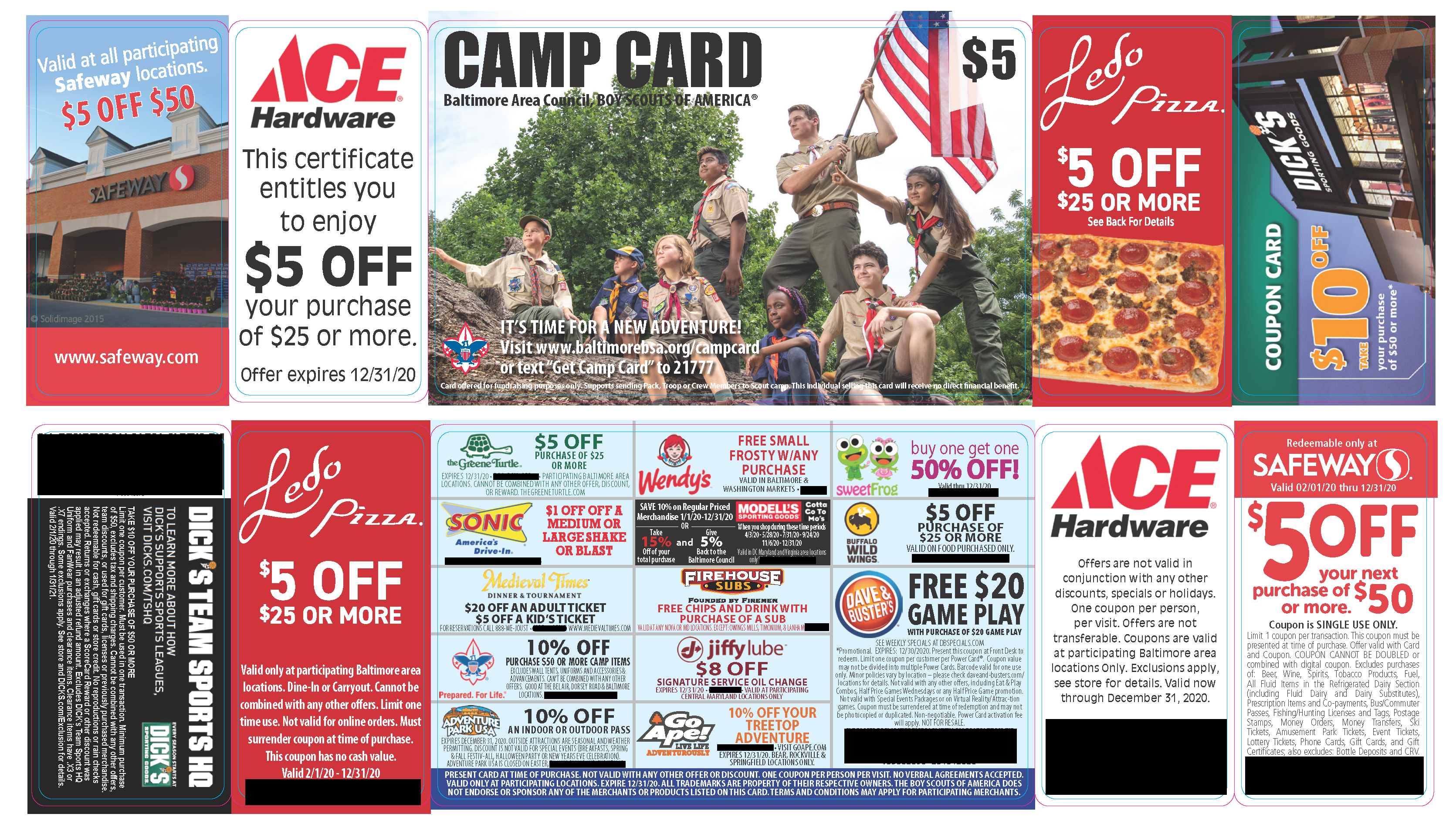 For more information, contact your District Camp Card Chair


To Order Camp Cards Online, Click Here