Scouts BSA Troop Recruitment
---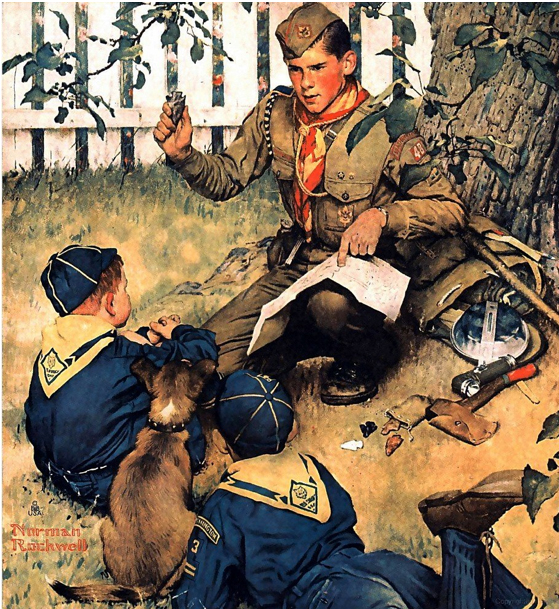 Recruiting is a year round activity
Where can Scouts BSA Troops easily recruit from?
A: Webelos bridging from a Cub Pack

B: Inviting Friends to Activities - Peer to Peer Recruiting is very successful even with older scouts. Ask the parents and youth to share their personal experiences and the things they love about the program. Then reward anyone who brings in a friend.

C: Recruitment at public and private schools
Note #1: Scouts BSA should actively assist local Packs in their recruitment efforts. Scouts in attendance has a positive impact for cub packs.
Pack Help - Cub Scout Blue&Gold / ArrowOfLight Recognition / Recruitment Night assistance. Help at pack meetings or den meetings teaching skills. Attend a pack camping and offer to run their night time campfire program or teach skills.
Webelos Woods - Very popular event sponsored by District or Council is very effective at matching Cub Scouts to their Future BSA Troop. Many troops bring large exhibits that showcases their adventures.
Den Chiefs - It is amazing how much cub scouts admire and respect the older boy scouts. Have him share a moment at pack meeting about their hi-adventure trips and other activities.
Invite Webelos Den to Your Troop/Patrol Meeting - It is one of the Arrow of Light Requirements for a Cub Scout to attend a BSA troop meeting.
Back to School Nights/Open Houses – Set up a table at the local schools on these special nights to get information out.
Service at the Schools – Offer some community service projects to the school to get your unit into the school on a more regular basis.
Newsletters/Drama Flyers – Can you put in an article on the great things your scouts are doing or purchase an ad for the local play?