BALTIMORE AREA COUNCIL
Boy Scouts of America
CUB SCOUT LEADER POW WOW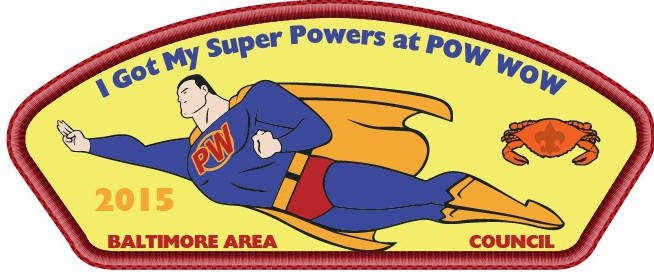 Saturday, November 5, 2016
Doors Open at 7:45am for Check-in
-------------------------------------
Walk In Fee: TBA - (due at the door
- does not include lunch-bring your own
)
Walk In Fee: TBA - (due at the door -
does not include lunch
-bring your own)
Staff Reg Only: $ 0 - teaching class only - No Lunch, patch or pen
Pow Wow is an exciting opportunity to take your training to the next level.
Whether you are a new Cub Leader or seeking to increase your knowledge
in a broad range of skills or just looking to add that extra "pizzazz" to your
Den or Pack program .... Pow Wow is the place you'll find it!!
**Basic Training for all Cub Leader Positions**
**Den Chief Training for Boy Scouts and Venturers**
** Details on the new Cub Scout Advancement 2015**
Some of the topics offered at Pow Wow this year:
How to create a STEM program in your Pack

Outdoor Games

Better Ceremonies

My.Scouting.Org

Financing your Pack

Outdoor Ethics for Cub Scouting

Dealing with Challenging Situations

Knots need not be a problem!

First Aid Skills

Indoor Games

Camping with Cub Scouts

Field Trips

Wood crafts

Basic Arts & Crafts

Den & Pack Pizzazz

And much, much more!
Need more information? Have any questions?