The National Pike District

Serving the youth of Howard County, MD


District Chair: Anna Katz
District Commissioner: Jeannette Wild
District Director: Taadie Robinson 443.573.2527 / Taadie.Robinson@Scouting.org
---
Download the District Calendars!
2021 (updated 8/9/2021)
---
Sign-up for District SMS Information!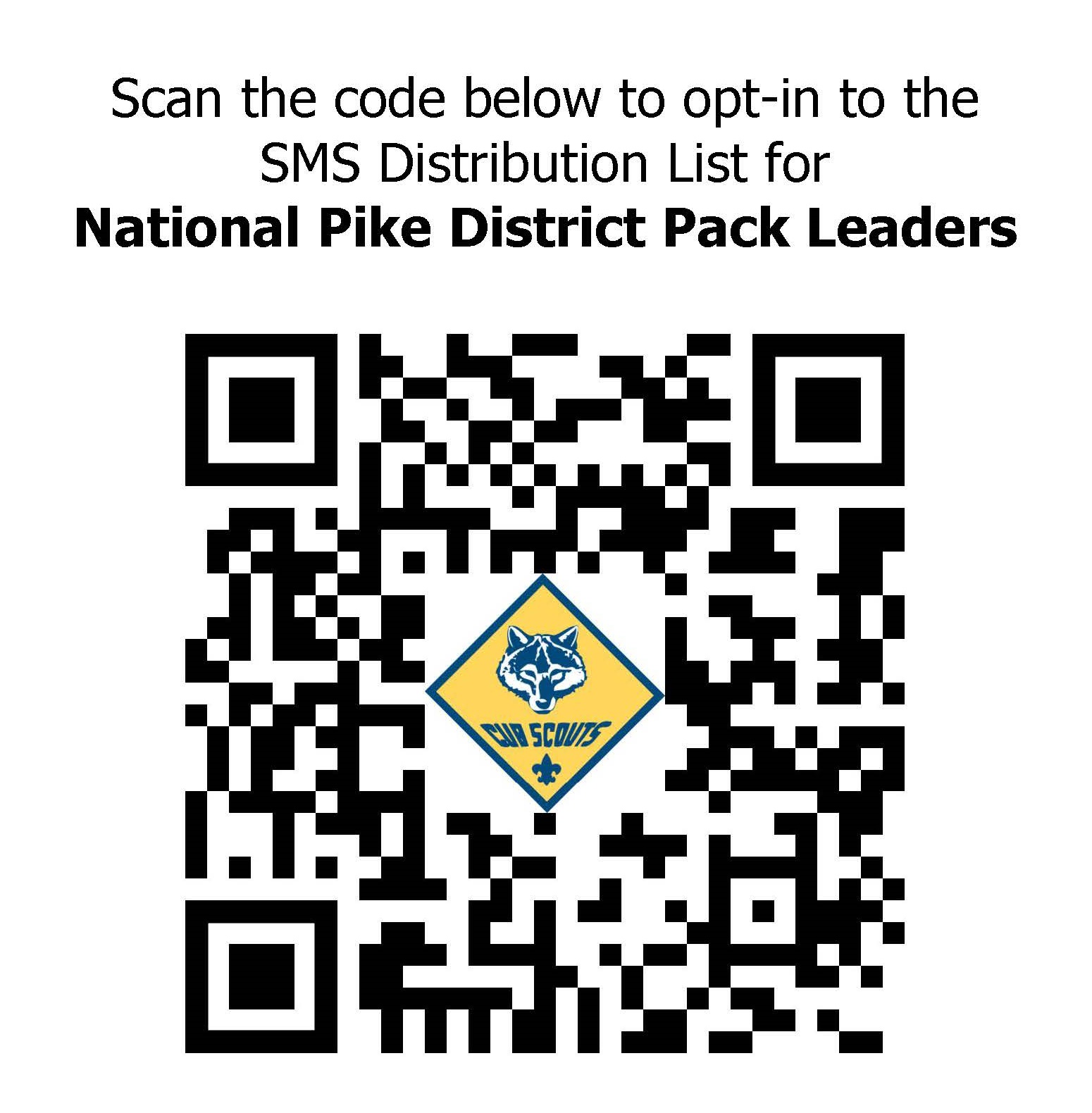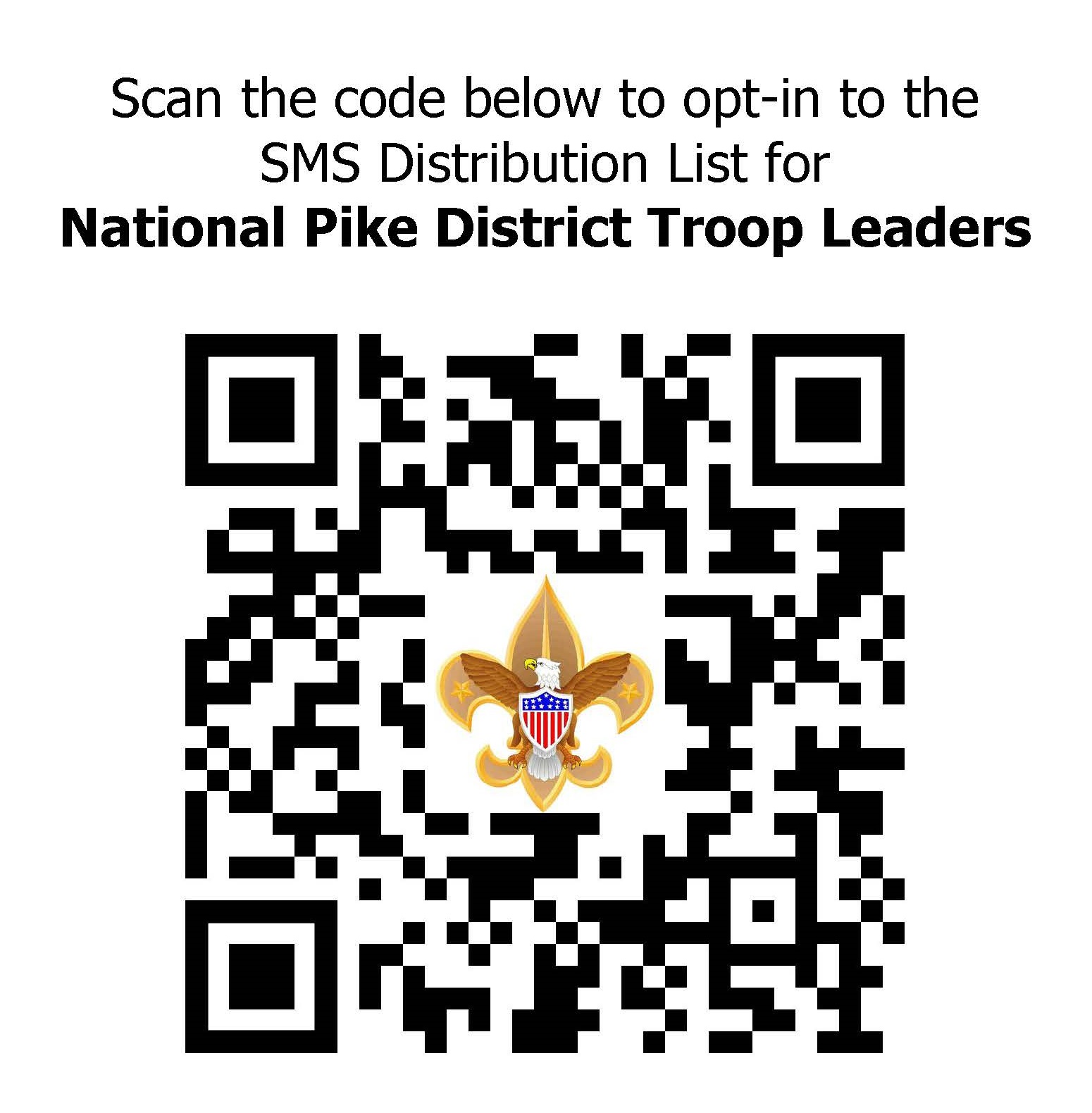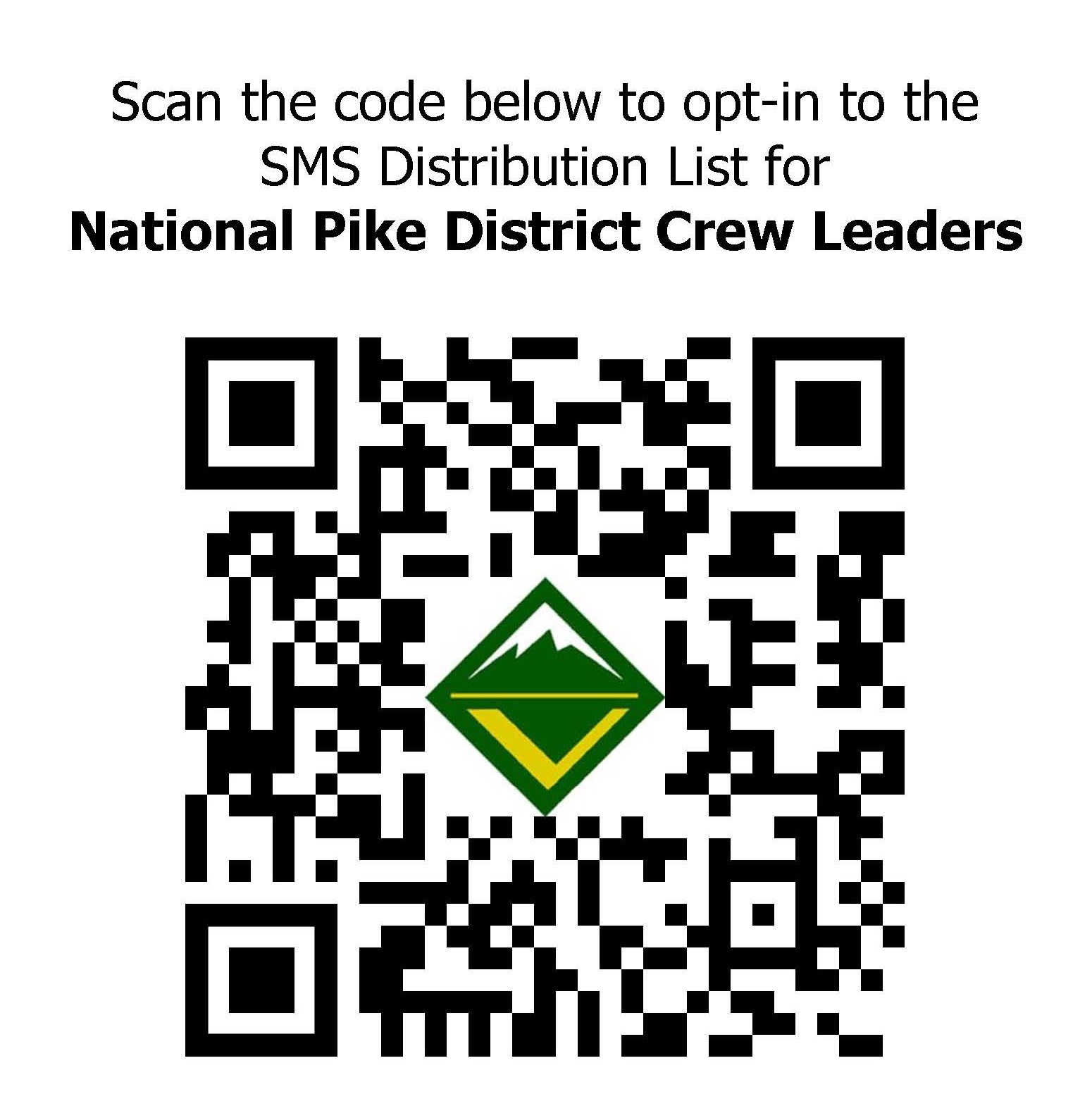 https://bit.ly/NPDPACKLDRS https://bit.ly/NPDTROOPLDRS https://bit.ly/NPDCREWLDRS
(Or click the respective links below each code)
---
Baltimore Area Council has created a ONE STOP SHOP
in response to COVID-19 at www.baltimorebsa.org/COVID-19
Check often for updates as they occur.
---
SCOUTING CONTINUES!
National Pike Volunteer Recognition Event
September 23, 2021 7:30 PM - 9:00 PM
Webelos O'Ree - October 16, 17, 2021
Half day programs for Cubs offered on two days this fall.
BALOO Training - September 10-11, 2021
Get your Pack ready for outdoor opportunities; train now!
District Roundtables - 2nd Monday of the month
---
Youth Protection Training - YPT, and Position Specific Training
Annual YPT for Registered adults must be valid for the entire charter year.
Leaders, especially Direct Contact Leaders should complete Position Specific Training.
Courses are available at my.scouting.org. Course lists to be fully trained are HERE.
The National Pike District Key 3
Anna Katz – District Chair
Jeannette Wild – District Commissioner
Taadie Robinson – District Director
---

UPCOMING EVENTS - Click on any event listed below for more information:
Webmaster: Please contact Jeannette Wild - email: jdwild@comcast.net
or the District Director, Taadie Robinson - phone: 443-573-2527 / email: taadie.robinson@scouting.org