The National Pike District

Serving the youth of Howard County, MD

District Chair: Dan Lentz
District Commissioner: Brian McGivern
District Director: Taadie Robinson 443.573.2527 / Taadie.Robinson@Scouting.org
---
Download the District Calendars!
2020 (updated 3/3/2020)
---
Sign-up for District SMS Information!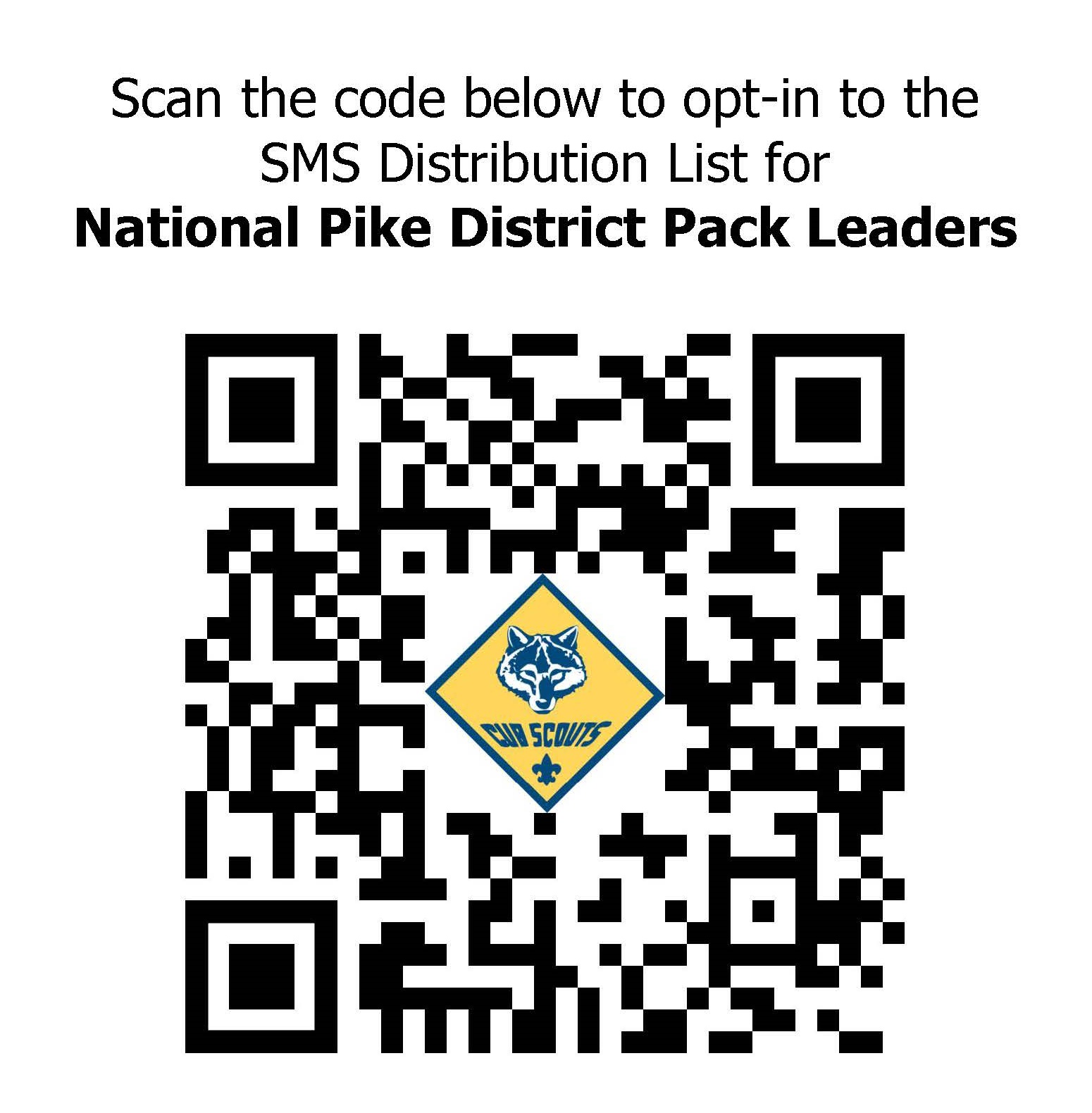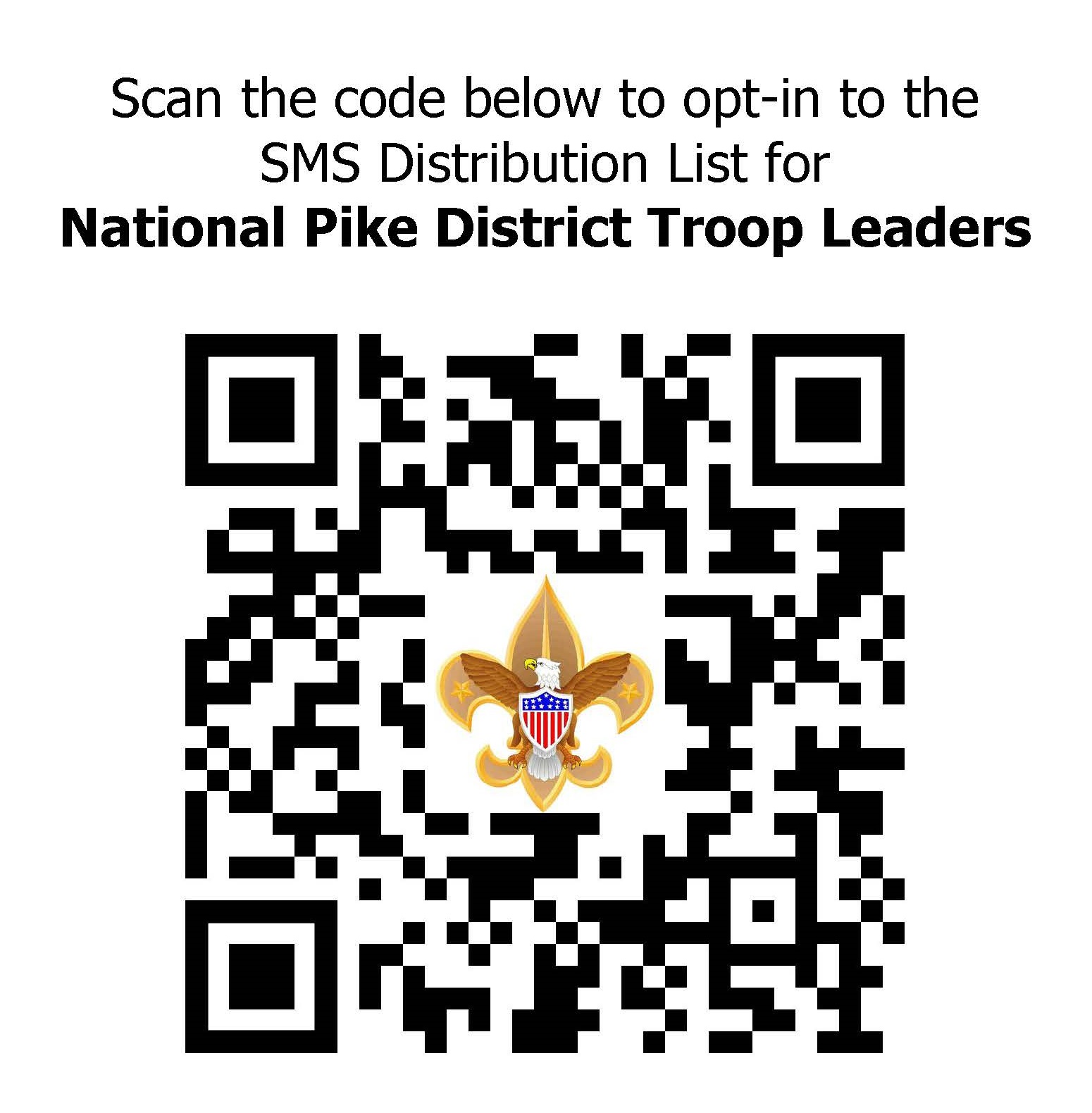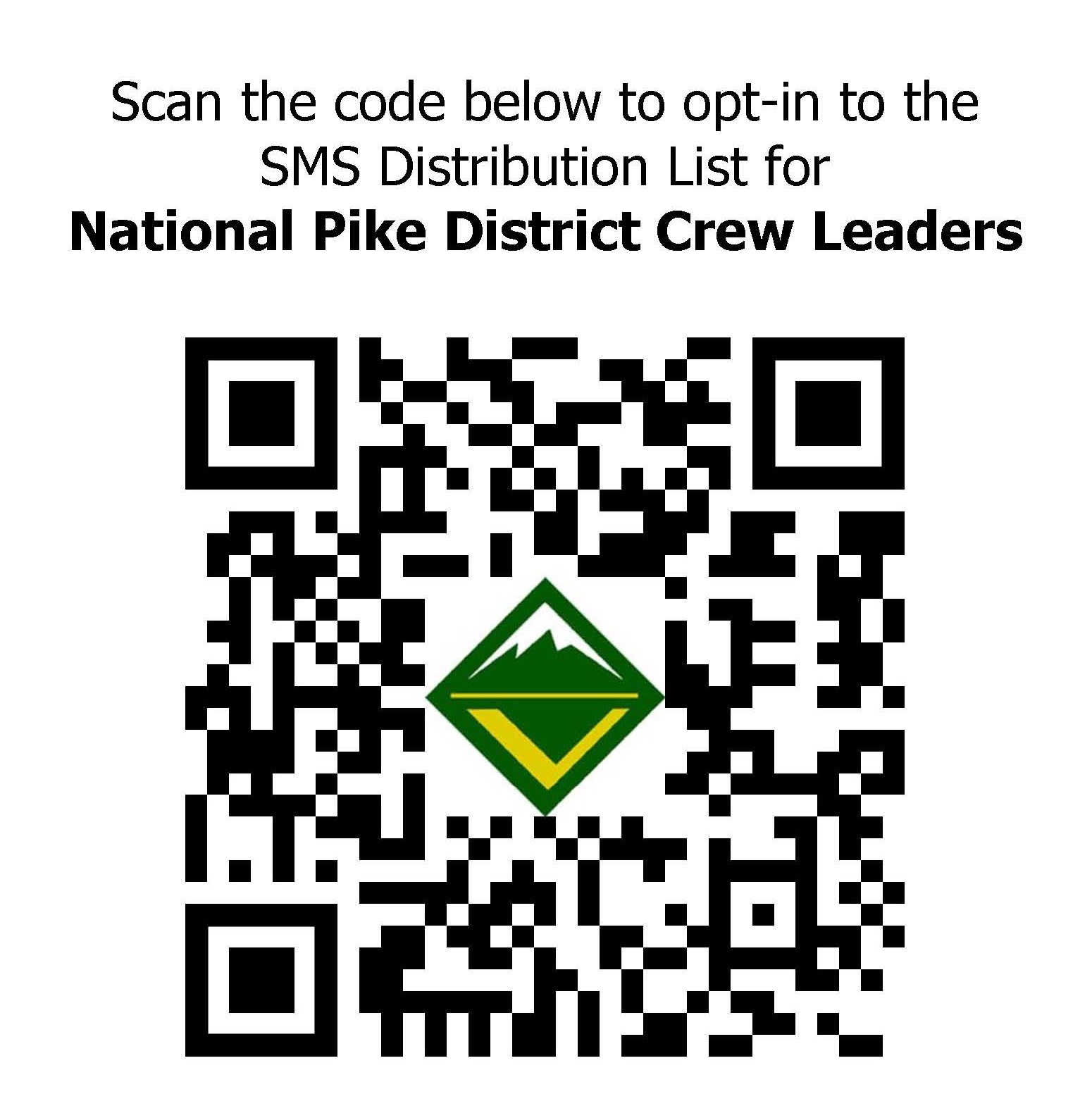 https://bit.ly/NPDPACKLDRS https://bit.ly/NPDTROOPLDRS https://bit.ly/NPDCREWLDRS
(Or click the respective links below each code)
---
Baltimore Area Council has updated its status in response to COVID-19:
The Baltimore Area Council, BSA has issued updated guidance for District and Council events, unit meetings and Scouting for Food.
Council's primary concern is to ensure the health and safety of our Scouts, volunteers, and team members.
Please consult www.baltimorebsa.org/COVID-19 for the most up to date information.
See BAC's statement on the impact on ADVANCEMENT, and BryanOnScouting on Advancement
---
National Pike Weekly Newsletter
From our District Director Taadie Robinson: I hope you are all staying safe. In these uncertain times we know there are a lot of unanswered questions and a need for the Scouting program. My goal is to have a weekly newsletter until we resume a normal schedule to keep you up to date on any changes and alternatives to the program. If you have any questions please feel free to contact me for any Scouting needs.
---
National Pike Event Status
Currently Postponed Events Include:
University of Scouting - POSTPONED
Scouting For Food Pick UP - POSTPONED
Adventuree - CANCELLED
Spring IOLS - POSTPONED
BALOO - POSTPONED
Council Spring Recognition Banquet - POSTPONED
Reformatted Events Include:
District Committee Meetings - Teleconference
District Commissioner Meetings - Teleconference
District Roundtables - Teleconference
Details and Event Fliers (Jamboree, Fishing Derby and more) HERE
Camp Card - Restructured Turn In Dates (Details HERE):
Preliminary turn in May and June Roundtables
Final Turn in July 30, 2020
---
District Award of Merit
The deadline for nominations has been extended until May Roundtable/Program Launch. Email to Rick Fitzgerald. More information HERE.
---
National Pike Spark Plug Certificate
The Spark Plug Certificate is a District Recognition Award for adults in Units that have made significant contribution to youth in Scouting at the Unit level. This award is presented only at the District Dinner, and the honoree must be present to receive it. The nomination form is due on or before the May Roundtable/Program Launch. Email instructions are on the form.
---
February 18, 2020: In regards to the recent news about the National Organization's Chapter 11 Filing
please consult the Baltimore Area Council Information Page,
or the BSA National Information Page for the most authoritative information.
---
Hazardous Weather Training Reminder
BAC Enterprise Risk Management message (HERE) indicates a likely wetter than normal camping season.
Sounds like a good time to ensure your Hazardous Weather Training is up to date.
Hazardous Weather (SCO_800) is good for 2 years, and is required for all Direct Contact leaders.
---
2020 National Pike Cub Scout Day Camp at Camp Linstead
Howard County Fairgrounds
2210 Fairgrounds Rd, West Friendship, MD 21794
---
Youth Protection Training - YPT
All registered adults must have completed the updated course.
If you still need to take the training, click here for more information.
---
District Events Blog

Click here or on "District Events Blog" in the menu bar above. To submit articles, contact Lynn at areascouter@yahoo.com or Taadie at taadie.robinson@scouting.org
The National Pike District Key 3
Dan Lentz – District Chair
Brian McGivern – District Commissioner
Taadie Robinson – District Director
---

UPCOMING EVENTS - Click on any event listed below for more information:
Webmaster: Please contact Jeannette Wild - email: jdwild@comcast.net
or the District Director, Taadie Robinson - phone: 443-573-2527 / email: taadie.robinson@scouting.org