The National Pike District

Serving the youth of Howard County, MD

District Chair: Dan Lentz
District Commissioner: Brian McGivern
District Director: Taadie Robinson 443.573.2527 / Taadie.Robinson@Scouting.org
---
Download the District Calendars!
2020 (updated 2/17/2020)
---
February 18, 2020: In regards to the recent news about the National Organization's Chapter 11 Filing
please consult the Baltimore Area Council Information Page,
or the BSA National Information Page for the most authoritative information.
---
Sign-up for District SMS Information!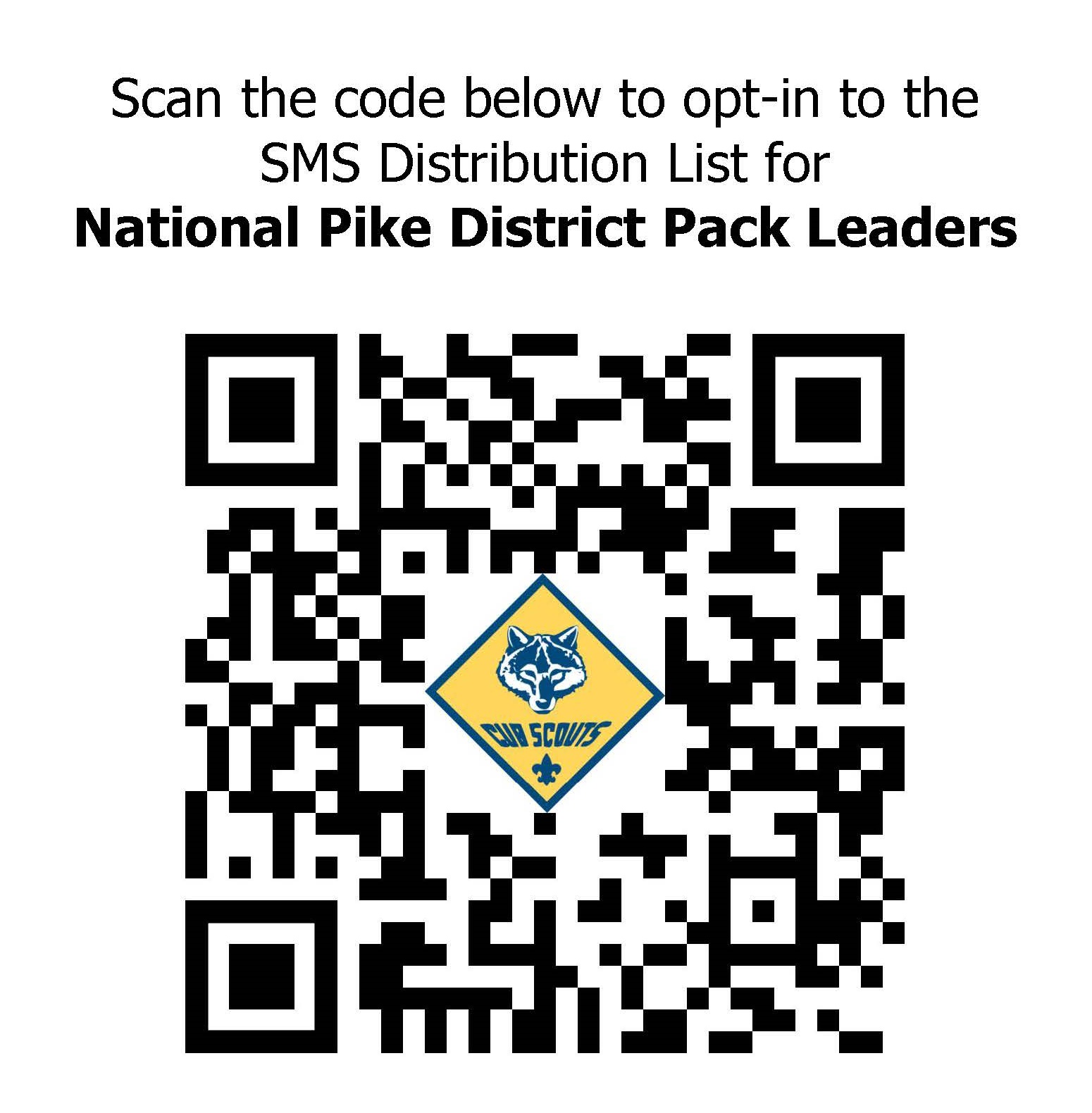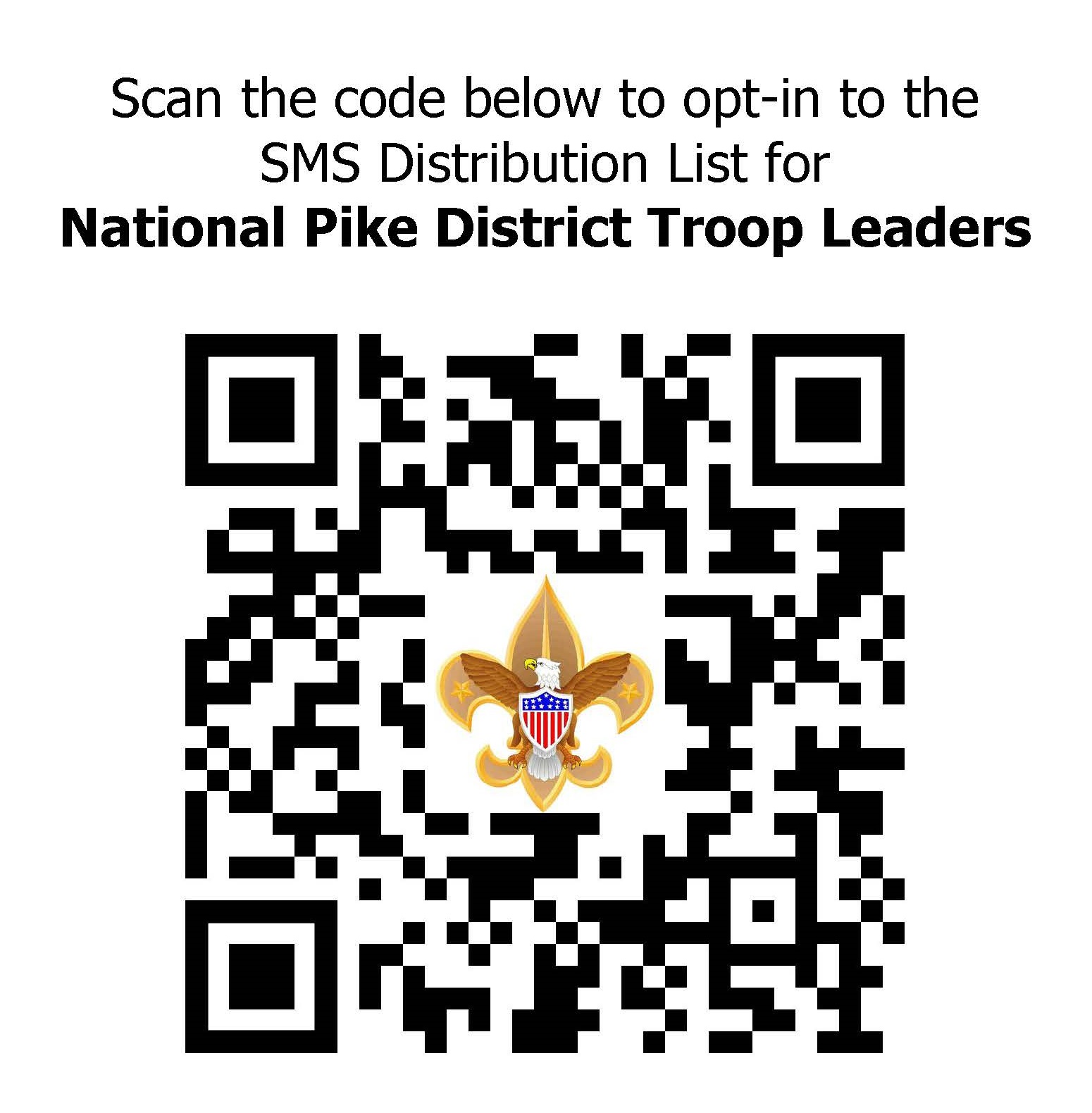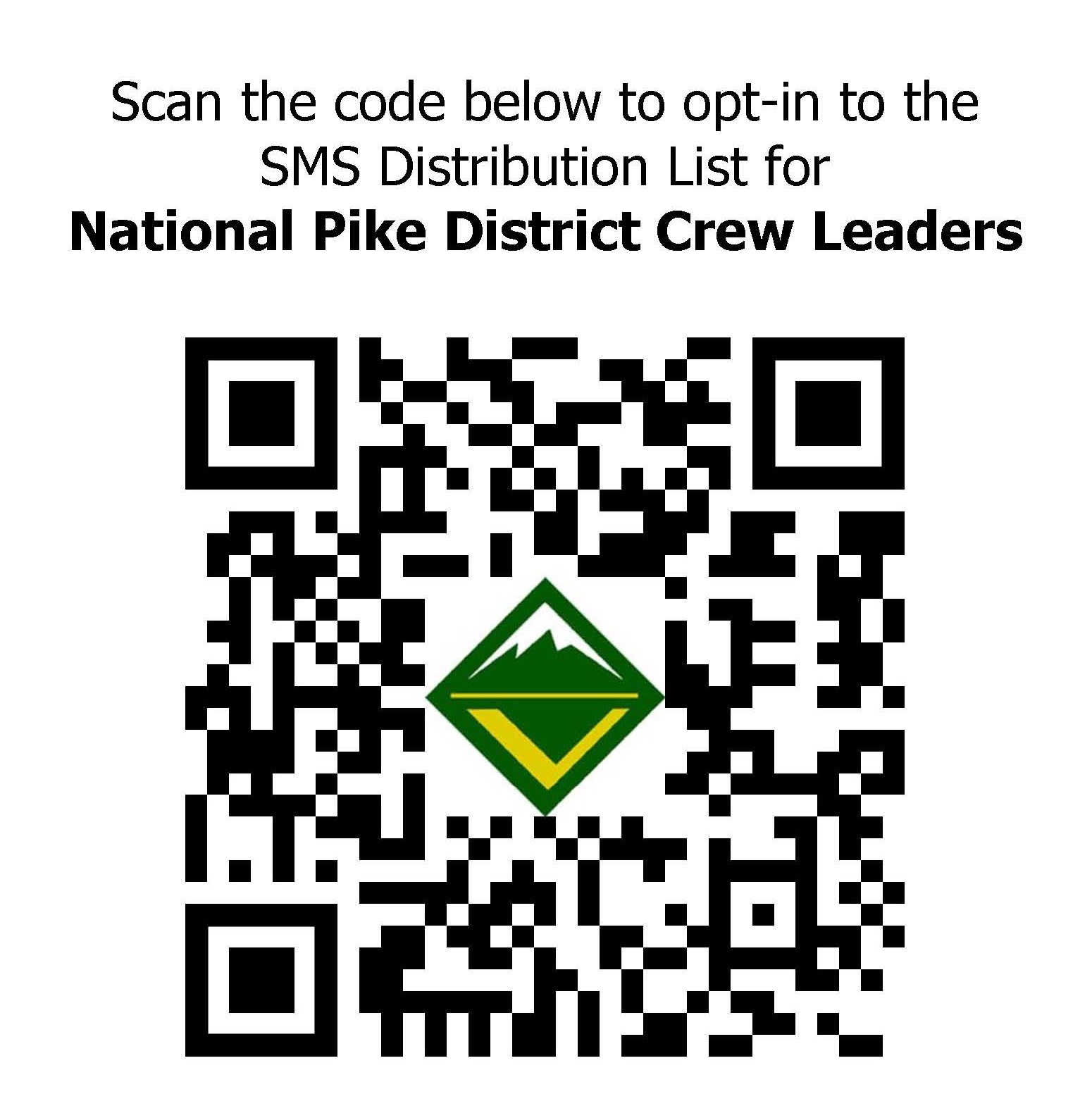 https://bit.ly/NPDPACKLDRS https://bit.ly/NPDTROOPLDRS https://bit.ly/NPDCREWLDRS
(Or click the respective links below each code)
---
ATTENTION STEM & Robotics Scouts!
Troop 793 is giving away FREE robotics gear, components, and much more.
All material is in excellent condition and ready for assembly. Just add scouts!
Contact Beth Rogers at 410-979-3931 for more details.
---
2020 National Pike Cub Scout Day Camp at Camp Linstead
Howard County Fairgrounds
2210 Fairgrounds Rd, West Friendship, MD 21794
Now: February 22, 8 AM to 4 PM, Patapsco State Park, McKeldin Area
All registrations for the original January 25, 2020 event will be honored for this rescheduled event with no need to re-register.
Units that did not register for January 25, are welcome to join one the new date, and should register at the new event page HERE.
See the Klondike Program Guide or the Frequently Asked Questions (FAQ) and the Klondike Map
---
2020 Adventuree
Information and Registration HERE
March 20-22, 2020, Broad Creek Memorial Scout Reservation, Camp Saffron
---
Youth Protection Training - YPT
All registered adults must have completed the updated course.
If you still need to take the training, click here for more information.
---
District Events Blog

Click here or on "District Events Blog" in the menu bar above. To submit articles, contact Lynn at areascouter@yahoo.com or Taadie at taadie.robinson@scouting.org
The National Pike District Key 3
Dan Lentz – District Chair
Brian McGivern – District Commissioner
Taadie Robinson – District Director
---

UPCOMING EVENTS - Click on any event listed below for more information:
Webmaster: Please contact Jeannette Wild - email: jdwild@comcast.net
or the District Director, Taadie Robinson - phone: 443-573-2527 / email: taadie.robinson@scouting.org