The National Pike District

Serving the youth of Howard County, MD

District Chair: Dan Lentz
District Commissioner: Brian McGivern
District Executive: Caitlin Christy, 443-573-2527 / cchristy@baltimorebsa.org
---
Click HERE to download the 2019 National Pike District Calendar!
(last updated 1/30/2019)
---
Sign-up for District SMS Information!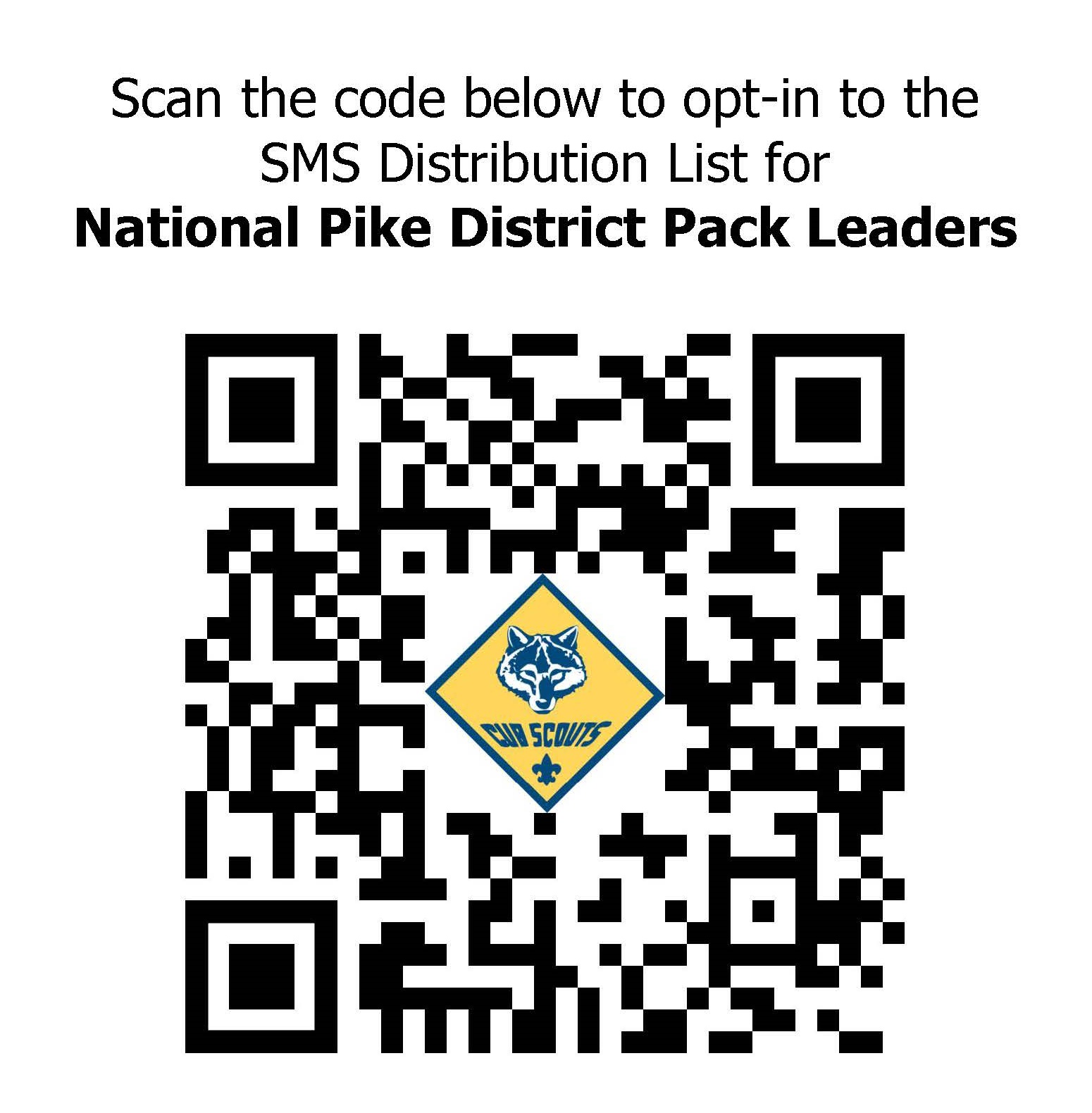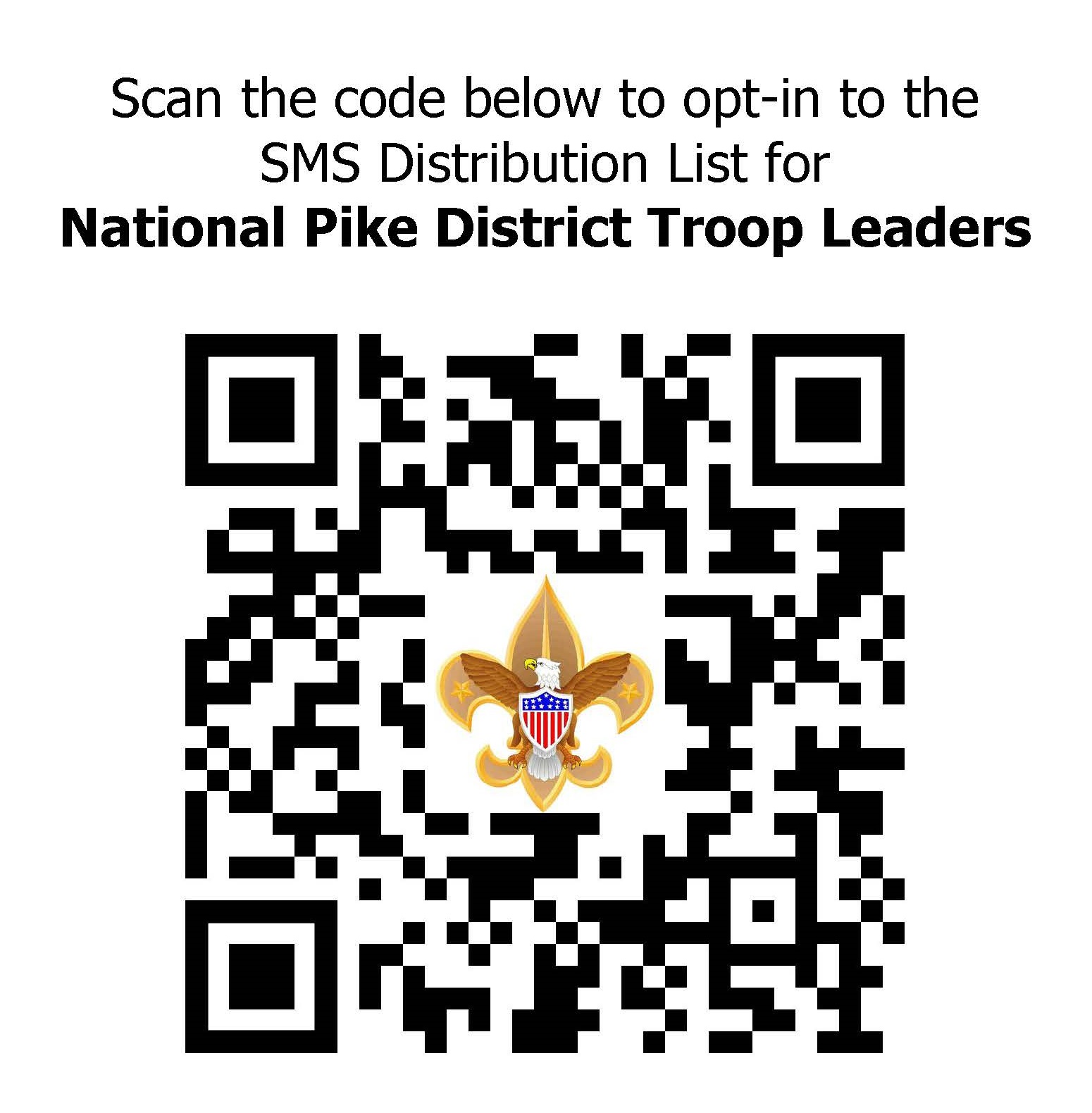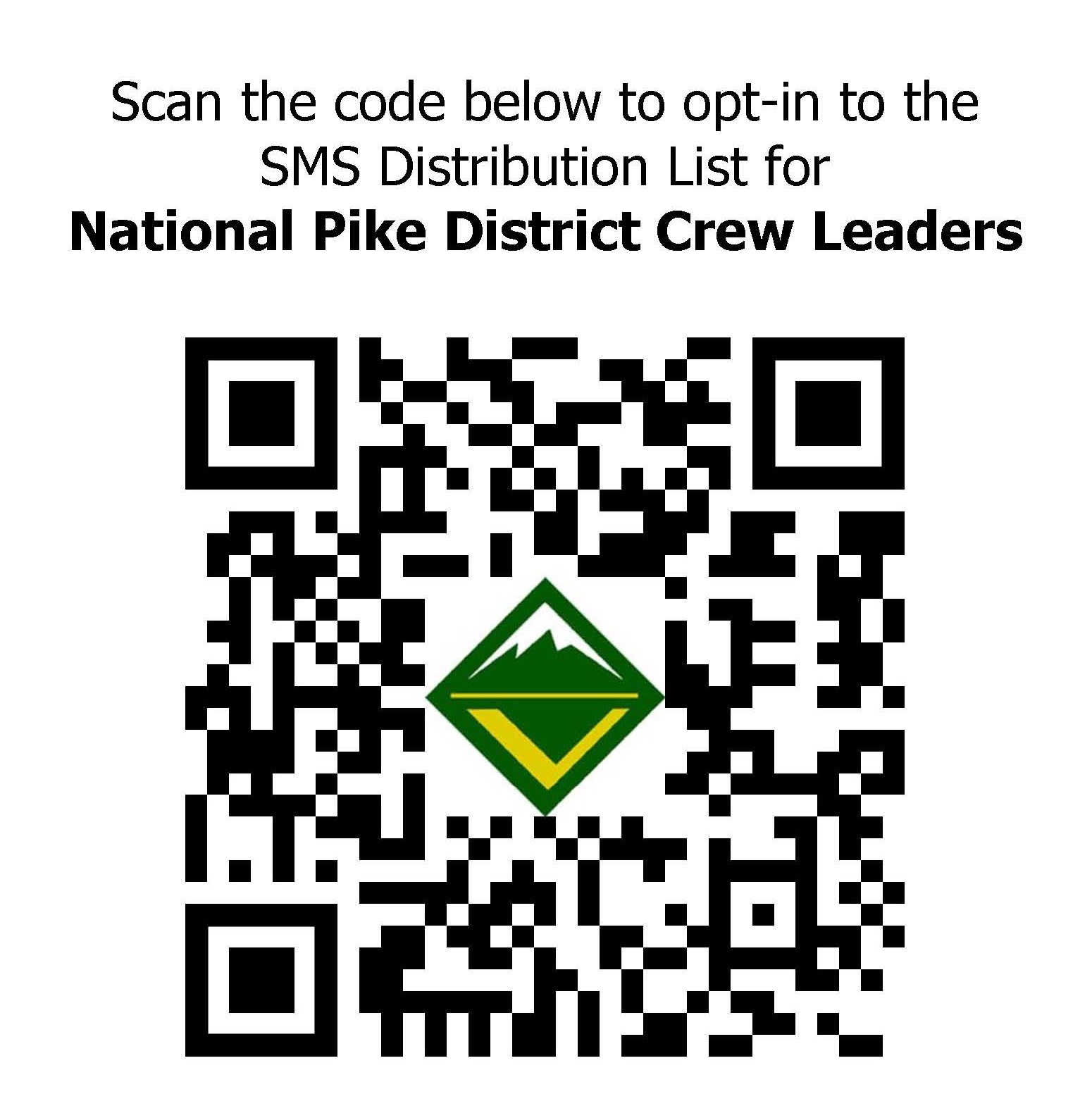 https://bit.ly/NPDPACKLDRS https://bit.ly/NPDTROOPLDRS https://bit.ly/NPDCREWLDRS
(Or click the respective links below each code)
---
Food! Fellowship! Recognition!
Annual National Pike District Fellowship Dinner
Tuesday, June 4, 2019 - 6:00PM gathering; 6:30PM dinner
Bethany United Methodist Church
2875 Bethany Lane, Ellicott City, MD 21042
Cost: $24 per person ($30 per person on/after May 26 until close of registration on June 1)
Register here: http://www.baltimorebsa.org/nationalpike/fellowship-dinner or at Program Launch by check
---
Youth Protection Training - YPT
All registered adults must have completed the updated course.
If you still need to take the training, click here for more information.
---
District Events Blog

Click here or on "District Events Blog" in the menu bar above. To submit articles, contact Lynn at areascouter@yahoo.com or Caitlin at cchristy@baltimorebsa.org
The National Pike District Key 3
Dan Lentz – District Chair
Brian McGivern – District Commissioner
Caitlin Christy – District Executive
---

UPCOMING EVENTS - Click on any event listed below for more information:
Webmaster: Please contact Jeannette Wild - email: jdwild@comcast.net
or the District Executive, Caitlin Christy - phone: 443-573-2527 / email: cchristy@baltimorebsa.org