Welcome to Baltimore Area Council Venturing!
It's that time again for the Baltimore Senior Youth Programs banquet. Registration will be live soon so check back here to sign up!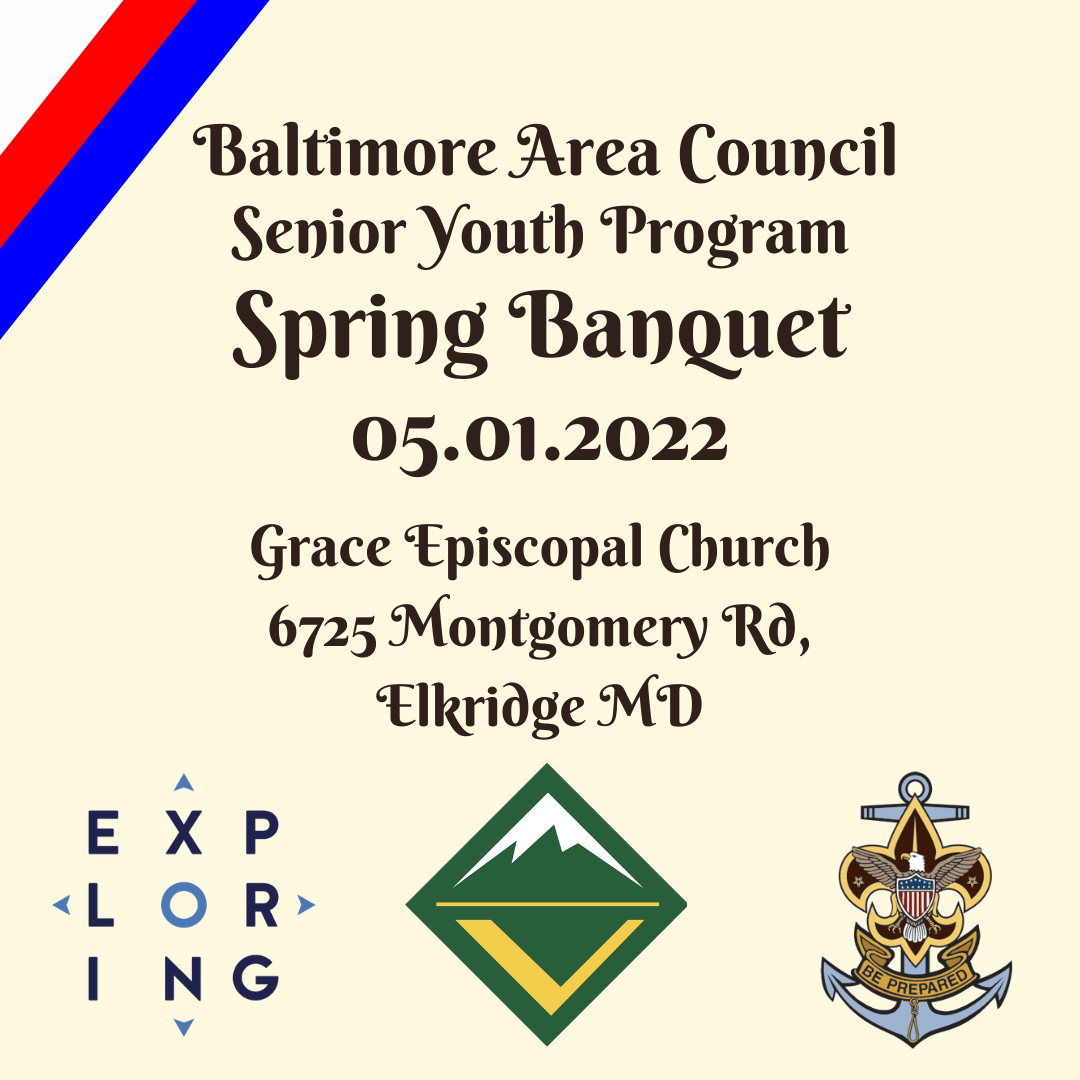 NOMINATIONS FOR THE VENTURING LEADERSHIP AWARD ARE OPEN!
If you know someone who has demonstrated exception leadership to Scouting in their unit, district, or Council please consider nominating them using this form today!
https://forms.gle/CyxUyVaTuhSxLDgv7
Have an article about a recent Crew or District event?
Have an article about a recent or upcoming Crew or District event? Send the article to the Council Venturing Committee Chair and we will post it here for everyone in the Council to see. What a great way to show pride in both Venturing and Sea Scouting programs! Email articles to Chris Castillo at christopher.w.castillo@gmail.com.