Harford Chapter of the Nentico Lodge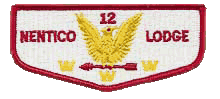 Harford Chapter
Dear Brothers,
We have lots of upcoming events where Harford Chapter and Nentico Lodge needs your support!!
March 5, from 8am to 4pm, is the Lodge Service Day at Camp Saffran. We are very local to Saffran so please come out and support our home camp.
Our Harford Chapter BK Fundraiser will be March 8 (having been postponed from February 23). This event will be from 5-8pm at the Burger King at 200 S. Fountain Green Rd in Bel Air.
Please remember to sign up early for the Section Conclave to be held May 20-22 at Camp Goshen, Virginia. Please act now to join the contingent.
Finally, always remember to come out and participate in our chapter meetings every second Monday of the month at Roundtable. They're a lot of fun.
Yours in Cheerful Service,
Matt Howard
2016 Chapter Chief
Harford Chapter Officers for 2016!
Chief - Matt Howard
Vice Chief of Program -
Vice Chief of Inductions –
Vice Chief of Brotherhood –
Vice Chief of Communications –
Vice Chief of Elangomats -
For Troop elections Please contact: Dave Mentzer - Associate Advisor for Inductions - rdmentzer@comcast.net
For Arrow of Light Ceremonies Please contact: Nolan Phillips – Harford Chapter Adviser - Nolan.Phillips@Huber.com
Please give them your full support as we move forward making the Harford the Best Chapter in Nentico Lodge.
The OA Chapter meeting is normally held during Roundtable Meeting at the Church of Jesus Christ of Latter Day Saints in Abingdon, MD starting at 7:00 PM
Click for Harford Chapter – OA Election Request Form
Click for Harford Chapter – Arrow of Light/Graduation Ceremony Request Form
For additional information contact Nolan Phillips Harford Chapter Adviser, email: Nolan.Phillips@huber.com