2016 Harford District Operation Icicle
Operation Icicle Rescheduled for February 5 - 7,2016
Based on the current weather forecast for heavy snow late
Friday
and
Saturday
along with receiving emails from leaders concerns about road conditions the Harford District has moved Operation Icicle to the weekend of February 5 - 7, 2016.
The event is still in Camp Spencer.
We will keep your site reservation unless you tell us otherwise.
As part of this date change I have also done the following:
** Troop 564 - switched to the new date and you still have Prospect Lodge.
** Troop 238 - switched to the new date and still have your facilities in Camp Oest.
** All - please feel free to forward to your troop members and others in the district I may have missed. I have tried to cross check my emails along with the trip list, so please help me so we do not miss anyone.
As a note - I kept everyone's email address visible, so that all see the contacts I am trying to reach for each group.
If there are any questions, do not hesitate to contact me.
Our main goal is to keep everyone safe and I hope everyone understands the reasons for the date change.
Rich Trznadel
Harford District Activities


Richtroop123@gmail.com




410-591-7917

(cell / text)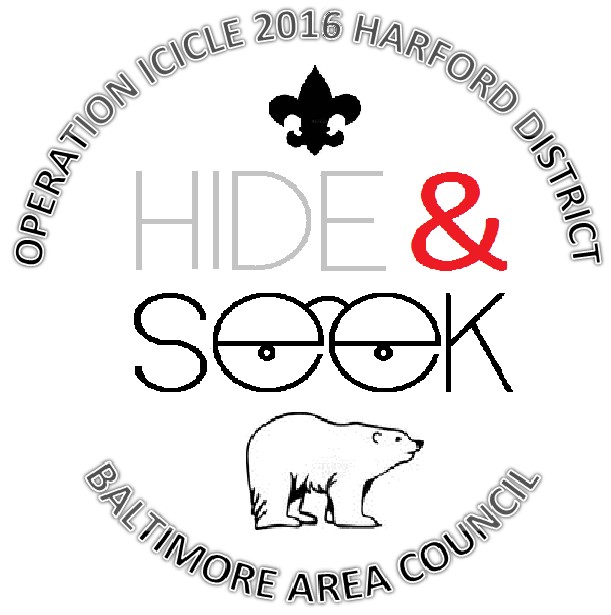 Janaury 22 - 24, 2016 @ Camp Spencer, Broad Creek

We invite all Boy Scouts and Venturing Units to come out for a Winter Camping Experience


Seeking a winter adventure? Then look no further than Operation Icicle 2016 at Broad Creek's Camp Spencer January 22-24, 2016. This year's competition will again test scouts on their knowledge and includes stations for Geocaching (patrols will need to bring a GPS), Orienteering, knot tying, building a useful camp gadget, fire building and the Outdoor Code.
Troops wishing to camp should contact Program Director Michael Pilachowski at michaelcamp751@yahoo.com and include the name of who to contact, email and phone number as well as two site preferences and number of scouts and adults expected.

Possible Stations: (*will require Scout knowledge)
Knots (Need to know what it looks like, what it's for and how to tie)

Word Search

Geocaching (will need GPS)

Orienteering

Concentration (based on the old game show)

Make a useful Gadget

Hangman*

Fire building

Jumble anagrams

Blindfold obstacle course

Boggle

Scrabble

Puzzle *

I Spy (hidden items in picture)

What's in your backpack

Charades

Bear bag

Hidden patterns*

Pin the Badge on the scout

Scavenger hunt

In the afternoon, we'll have a buckboard race. (Troops will need to build their own)