Friends of Scouting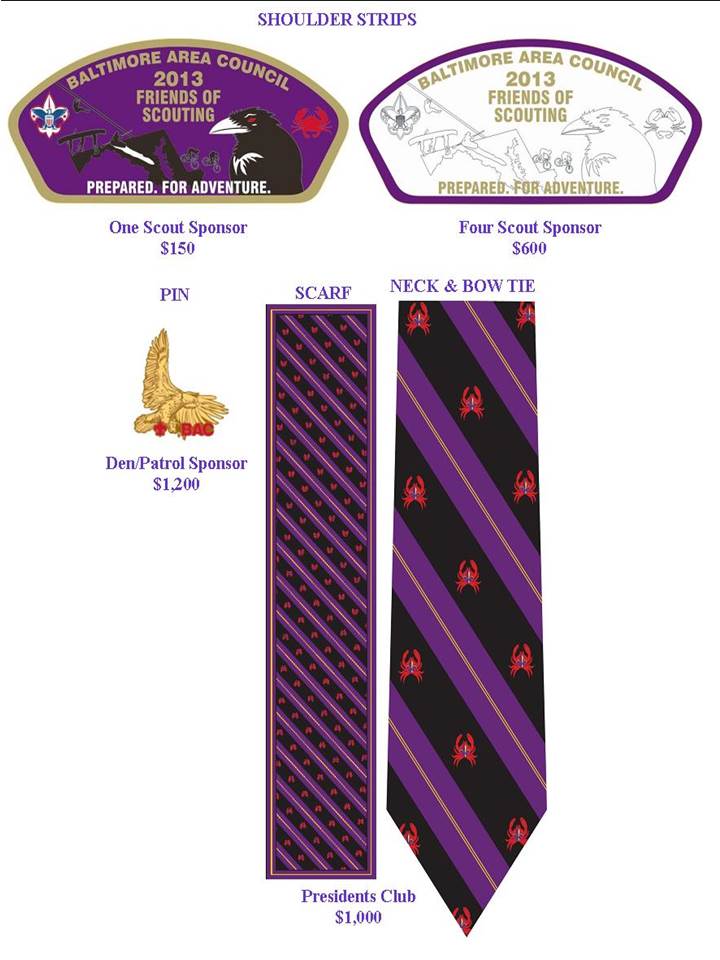 Scouting relies on the generosity of many people to fund the programs that we provide to the thousands of Scouts in 4R. Each year units in 4R schedule FoS talks with their units to raise these needed funds. No amount is too small and many companies match their employee's donations.
Last year 4R collected $81, 687.
Schedule your FoS talk today by contacting Glen Zabel at 410.674.5948
Looking for more? Visit http://www.baltimorebsa.org/support-scouting/friends-of-scouting/30031
2013's gifts for donors at various levels include two different Council Shoulder Patches. ?