*** REGISTRATION NOW OPEN! ***
Check In and Walk In Registrations: 7:00-7:45am
Welcome / Opening Ceremony: Begins promptly at 8am
Click
HERE
for the Schedule of the Day
Click
HERE
for the Schedule by Class/Session
KEYNOTE SPEAKER: Wendy Shaw
, BSA's National Director of Membership Growth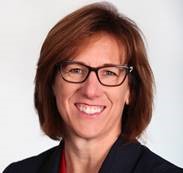 Wendy Shaw is the Membership Growth Group Director for the BSA National Office
Prior to that, Wendy served as Scout Executive in the Coronado Area Council in Salina, Kansas. Before becoming Scout Executive, Wendy served as Director of Field in the Three Fires Council and Assistant Scout Executive in the Pikes Peak Council. Wendy holds a BA in Sociology from St. Olaf College and a Masters of Public Administration.
She is also a proud member of the Fox Patrol in 21st Century Wood Badge and is also a OA Vigil Honor Member.
She will have the latest information on the Lions program, Family Scouting, and where the BSA is heading in the future to share with all of us. Come to the University of Scouting to hear what she has to say!
Carroll Community College
click HERE for Directions/Map
or you can find more UoS contact information HERE