Welcome to the Official Website for Harford District!
Thank you for visiting our website. The Harford District of the Baltimore Area Council, Boy Scouts of America is one of the largest and most prominent values-based youth development organizations serving Harford County. The BSA uses the youth outdoor programs of camping, fun, and adventure to provide a program for young people that builds character, trains youth in the responsibilities of participating citizenship and develops personal fitness.
Trained volunteers help foster future leaders of this country by combining educational activities and lifelong values with fun. The Boy Scouts of America believes that new programs like Scout STEM help youth build a more conscientious, responsible and productive community.
Yours in Scouting
Bill, John, & Tyler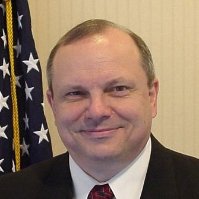 William Yeakel John Gillette Tyler Korpisz
District Chairman District Commissioner District Executive
yeakel@comcast.net jgille4567@aol.com tkorpisz@baltimorebsa.org
---
Upcoming Events and Important Messages: