Welcome to the Official Website for Harford District
Thank you for visiting our website. The Harford District of the Baltimore Area Council, Boy Scouts of America is one of the largest and most prominent values-based youth development organizations serving Harford County. The BSA uses the youth outdoor programs of camping, fun and adventure to provide a program for young people that build character, trains youth in the responsibilities of participating citizenship and develops personal fitness.
Trained volunteers help foster future leaders of this country by combining educational activities and lifelong values with fun. The Boy Scouts of America believes that new programs like Scout STEM help youth build a more conscientious, responsible and productive commmunity.
Yours in Scouting
William Yeakel, District Chairman
John Gillette, District Commissioner
Brandon Gething, District Executive
---
Important Announcements:
---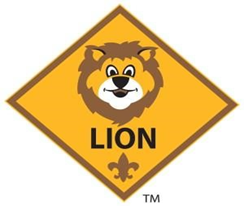 February 25, 2016
ANNOUNCEMENT
BSA announces Lions as new pilot program for kindergarten boys in select Councils
Lions, a new Boy Scouts of America pilot program for kindergarten boys, will begin in select Councils on a test basis this fall. Those Councils will share feedback with teams of volunteers and professionals for further study.
Last August, BSA Chief Scout Executive Mike Surbaugh shared his vision for a National Membership Initiative that outlined a plan that focused on short, mid and long-term strategies to support Councils in achieving their goals. The 2016 membership plan has four areas of emphasis to help grow membership and program: 1) Exploring Explosion, 2) Build and Adventure (Rocket into Scouting), 3) New Units and 4) Pilot Programs, like Lions.
The Baltimore Area Council participated in the Build and Adventure (Rocket into Scouting) Initiative for our 2015 fall membership drive. Although our membership plan for fall 2015 was already in place, we saw this as an opportunity for our program, and when approached to participate we decided to do so. The rollout was late, but we were able to rally around the initiative and build excitement allowing for a successful fall recruitment drive. We decided to continue with the effort in 2016 since we would have an entire year to plan for it and be able to determine its realistic potential.

For 2016, along with the Build your Adventure (Rocket into Scouting) Initiative, the Baltimore Area Council has agreed to participate in the New Unit and Exploring Explosion Initiatives. These two initiatives as well as the Build your Adventure (Rocket into Scouting) have a proven record of success for select pilot Councils, and we are excited to have been selected to participate in 2016 for the benefit of the Baltimore Area Council.

Due to these current National membership efforts that the Baltimore Area Council is participating in, we will await the results from the Councils participating in the Lions program pilot before making a decision to adopt it here. We hope that the feedback is positive with promising recommendations for how the program should be put into action.

Depending on the success in other Councils, we hope to launch the Lions pilot program in 2017. Should you have any questions, please contact Manny Fonseca, Deputy Scout Executive/COO, at 443573-2502 or mfonseca@baltimorebsa.org.

Sincerely,

Stephen Martino

VP Membership

Baltimore Area Council
---
Thank You to Bruce McMillin (Harford District Chair), John Gillette (Harford District Commissioner), Matt Howard (Harford Chapter Chief), Shane Sims (CubMaster of P313) and members of P313 for helping to make the first annual 'Report to the County' such a big success. We highlighted many great areas that Harford succeeded in 2015 and got a chance to show the Government that Scouting is alive and well in the County. Great job team Harford!
---
Roundtable Location
Roundtable meetings will be held at:
Church of Jesus Christ of Latter-day Saints
2810 Emmorton Rd, Abingdon, MD 21009
Starting at 7:00 PM
---
Scout Shop New Hours
The Bel Air Scout Shop in Harford County
5 Bel Air Parkway, Suite J1009
Bel Air, MD 21015
410-569-2714
Next door to Kohl's, @ "the Festival"
Like us on FB at Bel Air Scout Shop
6124-Bel-AirScoutshop@scouting.org
Hours
Monday, Tuesday, Thursday and Friday: 10 AM - 6:30 PM
Wednesday: 10 AM - 7 PM
Saturday: 10 AM - 3 PM
The Scout offeres:
sewing services; emblems and hemming

drop off your unit paperwork/make unit deposits

'Rolling Scout Shop'

: let us come to your next event

Save on shipping; if you see it on scoutstuff, call us to place your order and there are no shipping costs.

meeting room

Whittling Chip Class

Religious Emblem Classes

Uniform instruction

Scrapbooking days

pinewood derby needs and MORE!
Email us your unit or personal order, and we can have it ready for pick-up or shipped to you for convenience
---