Welcome to the Official Website for Harford District
Thank you for visiting our website. The Harford District of the Baltimore Area Council, Boy Scouts of America is one of the largest and most prominent values-based youth development organizations serving Harford County. The BSA uses the youth outdoor programs of camping, fun, and adventure to provide a program for young people that builds character, trains youth in the responsibilities of participating citizenship and develops personal fitness.
Trained volunteers help foster future leaders of this country by combining educational activities and lifelong values with fun. The Boy Scouts of America believes that new programs like Scout STEM help youth build a more conscientious, responsible and productive community.
Yours in Scouting
William Yeakel, District Chairman <yeakel@comcast.net>
John Gillette, District Commissioner <jgille4567@aol.com>
Tyler Korpisz, District Executive <tkorpisz@baltimorebsa.org>
---
Important Announcements: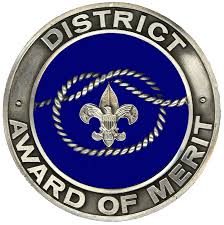 District Award of Merit Nominations
Due May 1st, 2018!
The District Award of Merit is the highest award in our District. It is awarded to adult leaders who exemplify the principles and methods of Scouting through dedicated service to the youth of our community. There are certainly registered Scouters who you know to be such people! Please complete the nomination form to see that they are considered and recognized for their efforts.
Please email all submissions to Steve Kilczewski at smkilcz@aol.com
Roundtable Location
Roundtable meetings will be held at:
Church of Jesus Christ of Latter-day Saints
2810 Emmorton Rd, Abingdon, MD 21009
Starting at 7:00 PM
---
Scout Shop New Hours
The Bel Air Scout Shop in Harford County
5 Bel Air Parkway, Suite J1009
Bel Air, MD 21015
410-569-2714
Next door to Kohl's, @ "the Festival"
Like us on FB at Bel Air Scout Shop
6124-Bel-AirScoutshop@scouting.org
Hours
Monday, Tuesday, Thursday and Friday: 10 AM - 6:30 PM
Wednesday: 10 AM - 7 PM
Saturday: 10 AM - 3 PM
The Scout Shop offers:
sewing services; emblems and hemming

drop off your unit paperwork/make unit deposits

'Rolling Scout Shop':

let us come to your next event

Save on shipping; if you see it on scoutstuff, call us to place your order and there are no shipping costs.

meeting room

Whittling Chip Class

Religious Emblem Classes

Uniform instruction

Scrapbooking days

pinewood derby needs and MORE!
Email us your unit or personal order, and we can have it ready for pick-up or shipped to you for convenience
---